'Frances Ha' Is Everything People Hate About 20-Somethings, But That Doesn't Mean It's Not Awesome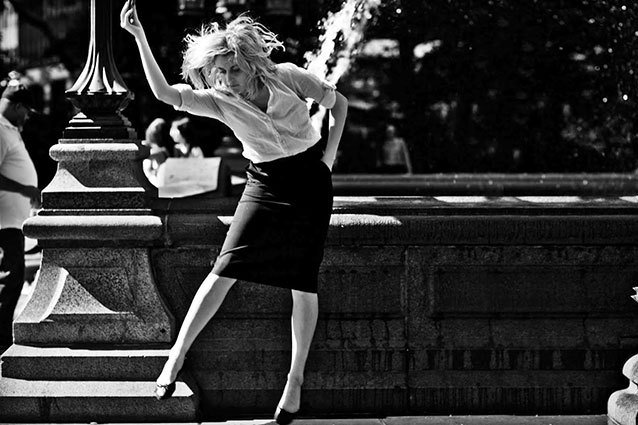 People love shows about serial killers. They eat up movies about terrorists. Film and television is stockpiled with some of the most deplorable, reprehensible activities and mentalities you'd be lucky never to encounter beyond the confines of the screen, and the public is wholly on board. But the day-to-day lives of twentysomething New York females? That's crossing the line. The widespread aversion to this theme, as evident by the consistent backlash agasint Lena Dunham's Girls, is reason enough to believe that a good number of people won't be on board with Frances Ha. In the film, we follow writer/star Greta Gerwig's 27-year-old aspiring (with little effort and little success) dancer from couch to couch as she skirts any semblance of maturity in the wake of a "breakup" with her longtime best friend (Mickey Sumner). Some will automatically root against Frances, and as such filmmaker Gerwig, as she laments her financial difficulties but refuses desk jobs and opts for weekend trips to Paris to stifle her narcissistic pangs.
But to those who feel this way, the film and the character are both worth your sympathy. Yes, Gerwig's heroine is an adult child, dismissive of responsibility and social norms, pathologically blind to the needs and desires of those around her. She's enrapt in her own desperation to be evaluated as worthwhile. When her spiritual partner and best pal Sophie (Sumner) takes up with a new roommate in TriBeCa and a baseball cap-laden fellow named Patch (Patrick Heusinger), a destitute Frances seeks affirmation elsewhere: in her disinterested dance mentor (Charlotte d'Ambroise), a pair of new roommies (Adam Driver and Michael Zegen, balancing good nature and douchebaggery like the best of 'em), a scornful but tolerant classmate (Grace Gummer), and the city of Paris. And any logical viewer will roll their eyes at Frances' accelerated regression, cringing (though laughing) at her inability to make functional conversation during an adult dinner party. But the film is right on your side.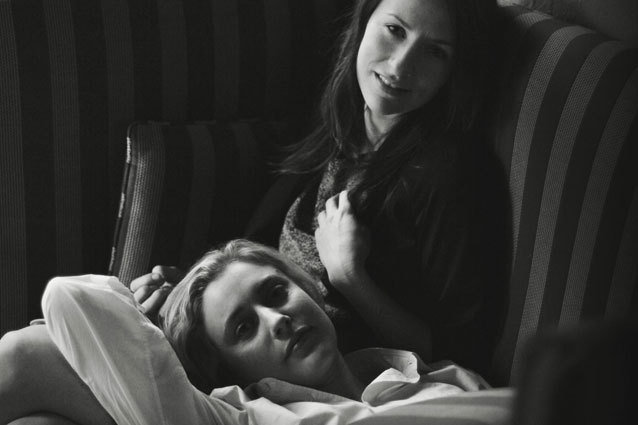 What is captured perfectly in Gerwig and director Noah Baumbach's lively and inventive script — one that meanders downward, frenetically, from life beat to life beat — is the ability to love and appreciate Frances without condoning her ideas and behaviors. It is easy to assume that this kind of story is a celebration of the psychological bankruptcy exhibited by the Frances character, a sort we're seeing pop up in a number of different pieces across the board, thanks in large part to the critical and Internet success of Girls. But instead, Gerwig showcases something real: a people whose greatest source of suffering is its own willingness to suffer.
And if we're ready to take the plunge into the script, one that breathes a sort of dark energy we'll find in the pictures of a 1970s Woody Allen, rejecting our own adversity to the species it both loves and demonizes, we'll find a striking, painful, funny, and eventful tale about a girl with nothing to do and no one to do it with. From beginning to end, as we meet new sides of the heroine in her journey through various phases of self-destruction, Frances Ha is engaging, upsetting, and fun.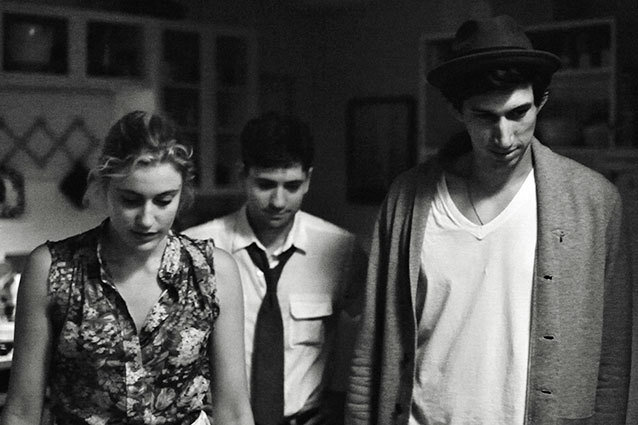 You'll follow every hearty laugh with a cheek-biting grimace. You'll revel in the comical misfortunes of Gerwig's manic adventurer even as you shake your head at her compulsive disregard and wallow in your empathy for her incredibly human craving for self-worth. You can manage each of these at once, thinking lowly of Frances but loving her all the while. Gerwig's film understands and champions that. Yes, she needs to get her act together. Yes, the real people who emulate the antics of Frances ought to take direction from her ultimate shift in gears. And yes, all this notwithstanding, she's still got a story to tell. One with enough humor, sadness, affection, and relatability to be more than worth our time.
4/5
Follow Michael Arbeiter on Twitter @MichaelArbeiter | Follow Hollywood.Com On Twitter @Hollywood_Com
More:
'Frances Ha' Trailer: Think 'Girls' in Black-and-White
Greta Gerwig: "It's a Special Time to Be a Girl Making Movies"
Cannes Review: 'Young and Beautiful'
---
From Our Partners:


What Happened to 33 Child Stars (Celebuzz)


40 Most Revealing See-Through Red Carpet Looks (Vh1)