'Frankenweenie' Set Visit Report Pt. 1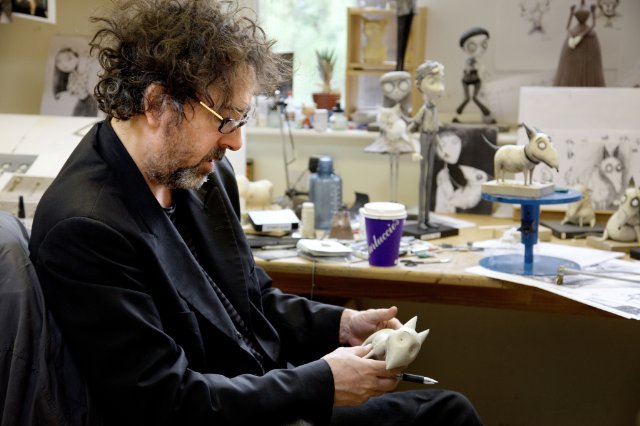 Back in the 1980s, Walt Disney Pictures made one of the biggest mistakes in its storied history: the studio let Tim Burton go. The young CalArts graduate was an animator at the Mouse House and worked on films like The Fox and the Hound and TRON early in his career, but had ambitions to tell his own tales and convinced the company to let him create his own content. The result was a six-minute animated short Vincent and the 27-minute live-action Frankenweenie. Of course, in those days Disney wasn't taking the kind of tonal risks it does today and dubbed Burton's works unsuitable for children. They were never released, and Burton left the lot to stake is own claim in Tinsel Town. Fast-forward twenty-five years. The lauded auteur is now considered one of the most inventive filmmakers of all time and is without question one of the most successful in the industry, so Disney knocks on his door asking him to come back. He leaves his mark on Lewis Carroll's Alice In Wonderland and helps make the Mouse the most successful movie studio of the year thanks to its $1.02 billion global haul. Now he's got the keys to the Magic Kingdom and the full support of the studio brass, so what does he decide to do? Remake his original live-action short Frankenweenie, of course!
This time around, though, it's going to be a much bigger deal for everyone involved, as I quickly learned when Disney flew me across the pond to see what Burton, producer Allison Abbate and all the good craftspeople at 3 Mills Studios in London are cooking up for the October 2012 release. Over the next few months, I'll be checking in with a handful of updates and information regarding Frankenweenie, but to start off I'll give you a little insight into what this flick is all about.
After unexpectedly losing his beloved dog Sparky, young Victor (voiced by Charlie Tahan of Charlie St. Cloud fame) harnesses the power of science to bring his best friend back to life—with just a few minor adjustments. He tries to hide his home-sewn creation, but when Sparky gets out, Victor's fellow students, teachers and the entire town all learn that getting a new "leash on life" can be monstrous.
If the above description is of any indication, "hand-sewn creation" barely scratches the surface of the amount of handmade production that's involved in this film. Art director Tim Browning and his team have created every character, prop and set from scratch, as I saw in clear focus when I got to 3 Mills. He was able to tell me a bit about the unique process involved in bringing a puppet to life: "we look at the child who did the acting, and study what they did. Then we kind of exaggerate things; because it's a cartoon, you'd want to make things a little more clear than the actual person would do it. And then it's just the capabilities of the puppet."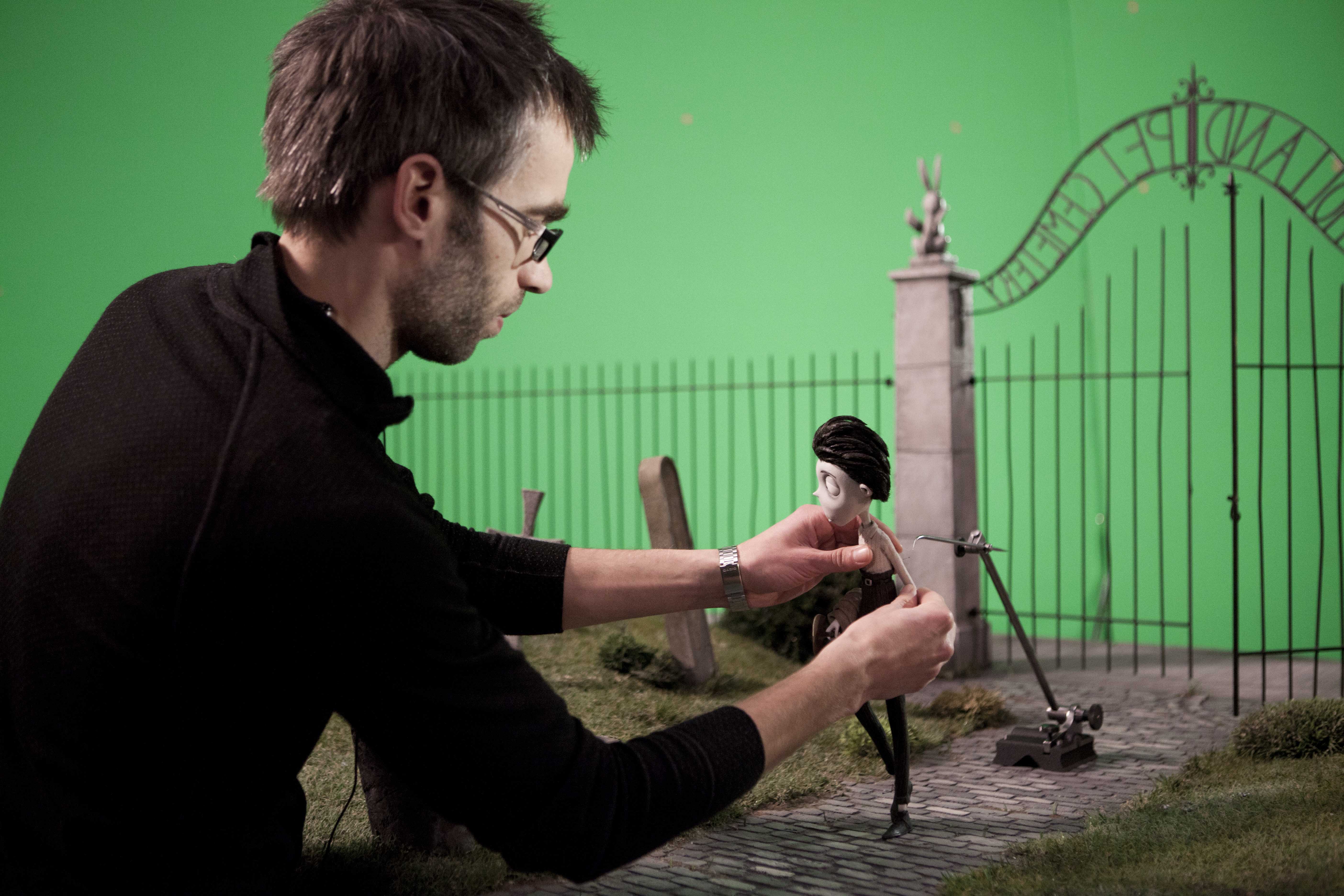 So why go the stop-motion route when making the movie using all CGI could eliminate any and all problems that physical assets create? "I think that this medium is gaining in popularity," says producer Allison Abbate, who has been involved in every aspect of the film's realization. "I feel like there has been a lot more interest in this kind of film because I think people are ready for something different. One of the things that appeals to me about it is [that it complements] the artistic sensibilities of the director. Tim [Burton] loves stop-motion and has always loved stop-motion. It's his chosen medium. It's perfect for his sensibility."
Just how perfect it is will remain a mystery to you until this Spring, when I unleash part two of my Frankenweenie set visit report! Stay tuned!