From Book to Movie: The Best Young Adult Fiction Adaptations
The "young adult" genre is arguably literature's most lucrative these days, and with the big-screen success of the Twilight series – among others – profits are clearly no longer limited to one medium. In addition to being financially viable, though, some of the film adaptations have turned out really well. Here's a look at our all-time favorites. (Note: "Young adult" has turned into a wide-ranging phrase that could ultimately include countless examples; we've tried to narrow it down to books, and their movies, produced for and marketed toward adolescents and young adults – for all intents and purposes, roughly ages 10 to 20.)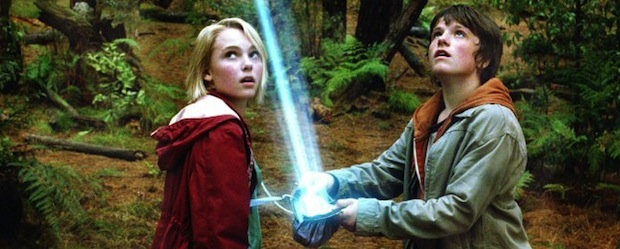 Based On: Bridge to Terabithia, by Katherine Paterson (1977)
Perhaps the most forgotten adaptation of its ilk, nestled among the Twilights and Harry Potters of the YA-movie landscape, Terabithia was quietly – relatively speaking – appreciated by fans and critics alike. Director Gabor Csupo, like author Paterson, treated the target audience (which skewed a little older for the film version) not with kid gloves but rather like young adults.
Harry Potter and the Deathly Hallows, Part 2

Based On: Harry Potter and the Deathly Hallows, by J.K. Rowling (2007)
Just about any Potter adaptation would do, of course, but the franchise finale stands alone in its execution and the fact that its target age group is at its oldest (some of the early books/movies might be considered a little "children's"-esque). Let's just say it's probably the most highly anticipated adaptation of a book ever, which means it was it was set up to fail; amazingly, it succeeded, and left nearly all fans satiated in the end.
The Sisterhood of the Traveling Pants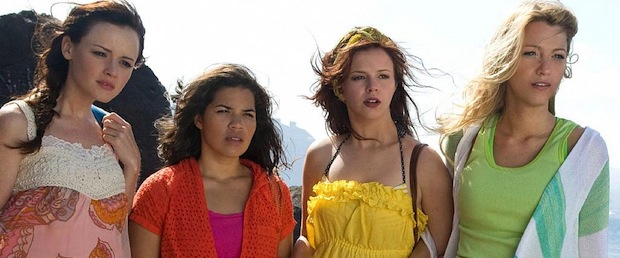 Based On: The Sisterhood of the Traveling Pants, by Ann Brashares (2003)
Chick-flick adaptations (for teens) cannot be neglected, and it cannot be overstated how well-received Sisterhood was by its many, many young female fans. Much like the beloved novel of the same name, the film mixed grown-up sensibilities with teenager wonderment, all while addressing issues with which a lot of young girls can relate. Now, the sequel might not've been necessary, but still.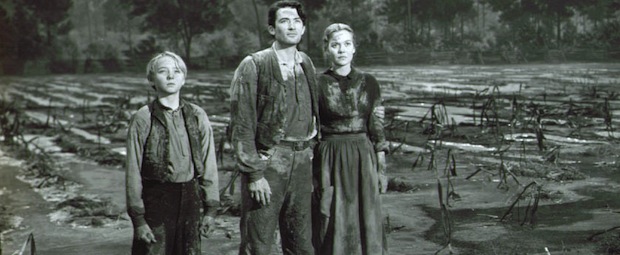 Based On: The Yearling, by Marjorie Kinnan Rawlings (1938)
Everyone's go-to tearjerker is actually thought of as a somewhat young-adult movie based on a very much young-adult book. And while most people remember the big-screen version for "the scene" – you know, the sad one – the film as a whole was a very solid early representation of the genre, and paved the way for many like-minded "lesson" movies to be a little less tame.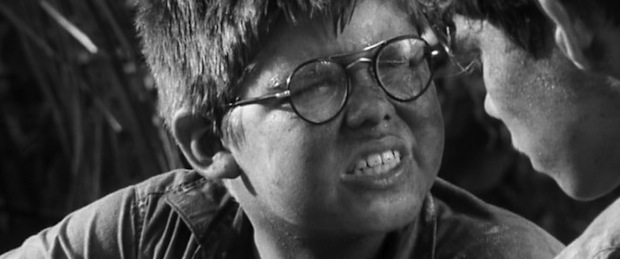 Based On: Lord of the Flies, by William Golding (1953)
The book we were all forced to read in middle school begat a movie version that, although not quite as beloved as its source material, was superb in its own right. A few differences exist between the two versions, but the most important themes and concepts – human nature and community, to name a couple – that pervade the book were very much intact in the Peter Brook film.

Based On: Holes, by Louis Sachar (1998)
If Shia LaBeouf was as popular in 2003, when he played lead character Stanley Yelnats, as he is today, Holes probably would've made a much larger splash than it did. As it stands, the movie adaptation has enjoyed something slightly larger than a cult following – and critical success – thanks to a somewhat off-kilter concept that started with the novel of the same name. It also explains why many adults have come to love the film as much as young adults.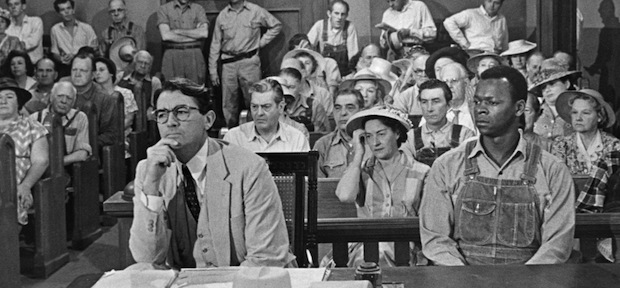 Based On: To Kill a Mockingbird, by Harper Lee (1960)
Often considered THE preeminent youth-adult novel not named Catcher in the Rye (which, by the way, still hasn't been officially adapted itself), To Kill a Mockingbird spawned a film that is also considered one of its medium's best. The film, thanks to a very faithful adaptation, especially thematically, and Gregory Peck's Oscar-winning performance, is perhaps the only movie that's as much a must-watch as its source material is a must-read.