Funny or Die is Going All Hollywood on Us in New Movie Deal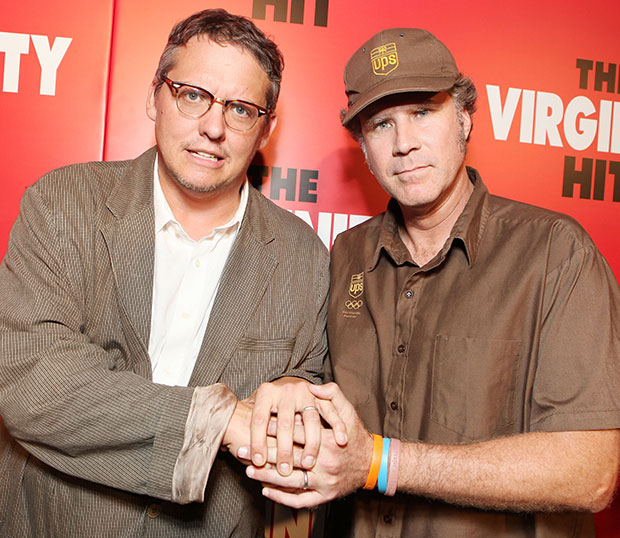 Have you ever watched a funny video on the Internet? Chances are, then, you've been on Funny or Die's website and laughed a lot. Now, the Will Ferrell and Adam McKay-fronted comedy site (also co-created by Chris Henchy) is transitioning to life beyond the computer screen: namely, the big one. The site is pairing up with producer Scott Steindorff and his company Scott Pictures for a multi-year deal that focuses on creating a slate of comedy films for life outside the small, small screen.
In a deal that was reported by The Hollywood Reporter, the partnership sets the stage for a two-to-three picture per year deal. It's an interesting concept for the site that came into prominence almost immediately following its 2007 launch. Funny or Die's mix of professional and amateur clips is unique in that it is a veritable hotbed for the digital comedy scene. FoD has become synonymous with quality comedy — and its impressive roster of writers, directors, comedians, and actors seemingly on speed-dial, there's a credibility attached to to the FoD product you don't see with other video-hosting sites often used for comedic shorts. THR equates the branding move "something akin to the 21st century's National Lampoon," and the comparison feels on-the-nose. A stamp of approval from National Lampoon in the 70s and 80s all but guaranteed a raucuous romp was in store. FoD's brand has found equal reverence coming its way since in the past few years. It seems inevitable that — if done successfully — they will find themselves in a very similar position to the aforementioned institution of funny.
As for Steindorff? His is a name that is most recently known for producing the decidedly unfunny on purpose film, 2011's The Lincoln Lawyer starring Matthew McConaughey. "The hope is that in one of the two or three movies, we find the next Animal House or breakaway comedy," Steindorff explained. In addition to the hope of fostering these sort of iconic comedy movie moments, the partners all agree that being open to a variety of distribution options — such as VOD, digital downloads, or the more traditional studio release — will help them to find and finance the right projects at the appropriate level in an age that seems to be awash with different ways to distribute and find success for niche and wide-audience films alike.
But it seems the sweet-spot of a good partnership was there regardless of intentions: Scott Pictures is said to be quite well-stacked in the financial stability department, and is giving FoD the chance to back projects that are low- and high-budget alike. These projects will no doubt be incubators of creativity to further the careers of the FoD writing and directing team, and therefore has the opportunity to garner the star power it needs to attract theatrical distributors. It's the Hollywood deal equivalent of having friends in high places.
For President of production, Mike Farah, the partnership is a natural progression for the ever-expanding brand. "This is a great way for the Funny or Die brand to go into the next obvious stage … [the folks of Funny or Die] are the best at what they do in the comedy world."
As for Ferrell and McKay's take on the deal? Nothing less than what is to be expected. Speaking to THR, the two released a joint statement, announcing that "Will is riding a bike now eating a tuna sub and reading the script for Elf 2: Sao Paulo Nights but just gave me a big thumbs-up on this whole deal for Funny Or Die pictures." Buddy in San Paulo — now that would be quite the counterintuitive adventure (also, he's kidding). Everybody's a comedian!
Are you looking forward to the future of Funny or Die? Let us know in the comments!
[Photo Credit: Eric Charbonneau/WireImage]
Follow Alicia on Twitter @alicialutes
More:
Wes Anderson Directs A Funny Or Die 'Moonrise Kingdom' Short
'The Artist' Star Jean Dujardin's Smokin' 'Funny or Die' Video
Kirk Cameron Taken Down by Child Stars in Funny or Die Sketch — VIDEO

Megan Fox's 12 Hottest Moments (Moviefone)

Ryan Gosling's 'Airbrushed' Abs: Plus 19 More Reasons We Love the Actor (Moviefone)