Future A-Listers? Elizabeth Olsen, Juno Temple Top BAFTA's Rising Star Award Nominations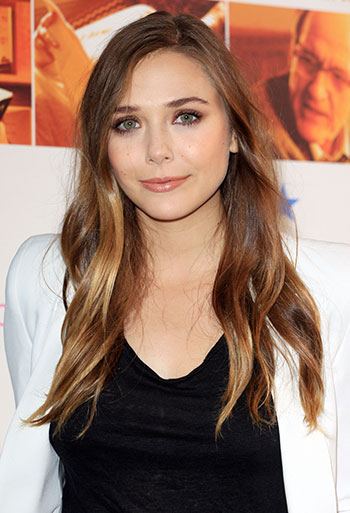 "On the rise" must be a relative term. For the past seven years, the British Academy of Film and Television Arts has unleashed the Rising Star Awards in recognition of pertinent breakout actors of notable talent and accomplishment. The organization has honored the likes of James McAvoy, Shia LaBeouf, and Kristen Stewart… each earning the title a substantial amount of time past their ascension to celebrity. This pattern continues with BAFTA's short list for the 2013 nods. Up for the award this year are already-risens like Elizabeth Olsen and Juno Temple, as well as some candidates who are more traditionally deserving of the "rising" moniker: Andrea Riseborough, Alicia Vikander, and Suraj Sharma.
Olsen has been on Hollywood's radar for a couple of years now, earning especial acclaim for her 2011 power play Martha Marcy May Marlene. 2012 showcased Olsen's horror flick Silent House (following its premiere at 2011's Sundance Film Festival), mystery thriller Red Lights, and Lolitian romantic dramedy Liberal Arts. Temple has a more extensive resume, with major roles dating back through 2006's Notes on a Scandal. This past year placed the actress in pictures like The Dark Knight Rises, pitch black thriller Killer Joe, romantic drama/monster movie Jack and Diane, and crime comedy Small Apartments.
As such, Olsen and Temple's company on the short list might more accurately warrant the "rising star" denotation. Riseborough, with a handful of smaller pictures and series under her belt, earned American attention in 2012 with Madonna's W.E.. Vikander enjoys a similar situation, with 2012 entries like A Royal Affair and Anna Karenina. But Sharma is the risiest star of the bunch, with his only acting role to date being the lead in 2012's Life of Pi.
[Photo Credit: ]
More:
'Amour' Named Best Picture By National Society of Film Critics
Joseph Gordon-Levitt To Host 2013 Sundance Film Festival Awards Ceremony
Oscar News: How James Bond Will Get His Due, Finally

'Texas Chainsaw': Top 5 Leatherface Kills (Moviefone)