The Ultimate 'Game of Thrones' Gift Guide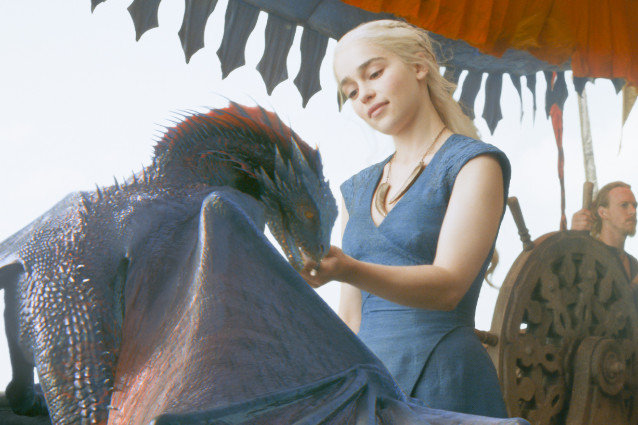 HBO
Doesn't everyone know someone who's obsessed with Game of Thrones? And they don't ever just casually watch it; it is almost always an obsession. Luckily, that GoT is craving some serious Westeros merch, and there is tons of it out there. Here are some of the best Game of Thrones gifts in the land. 
The bobble heads
Didn't think that a white walker could be adorable? Doubted that Daenerys could look ridiculous? Think again with these adorable, yet strangely accurate bobble heads. There are tons available for all your favorite characters.
The life-size Iron Throne replica
Um, this is for someone you realllyyy care about. The sort of someone who you would spend $30,000 on a holiday gift for. You don't know that person? Me neither. Move along. 
The poster
This truly beautiful map of Westeros would make a great gift for your standard GoT fan. It's a reasonable gift on its own, but it would be something special if you got it framed.
The beer mugs
Made to mimic those oft-used flagons on the show, these handcrafted beer mugs are a perfect artisanal gift. 
The beer
The perfect thing to drink in your beer mug (for over-21 fans), this brewery has made a few different GoT beers. The current brew is called Take the Black Stout. Check out their website to find where it's sold. 
The cookbook
Ever look at the feast scenes in GoT and think, that looks lovely, if they weren't about to die? Well, for those foodie Game of Thrones fans, you can buy A Feast of Ice and Fire, the show's official cookbook, which shows you how to cook recipes from different regions of Westeros. 
The board game
Gamers often happen to be Game of Thrones fans, so where can you go wrong with this highly rated board game?
The bracelet
There is so much Game of Thrones jewelry out there that it's hard to pick just one. In addition to this delicate "winter is coming" cuff bracelet, there are plenty more available on Etsy for reasonable prices.