'Gangster Squad' Scrubbing Theater Shooting Scene from Film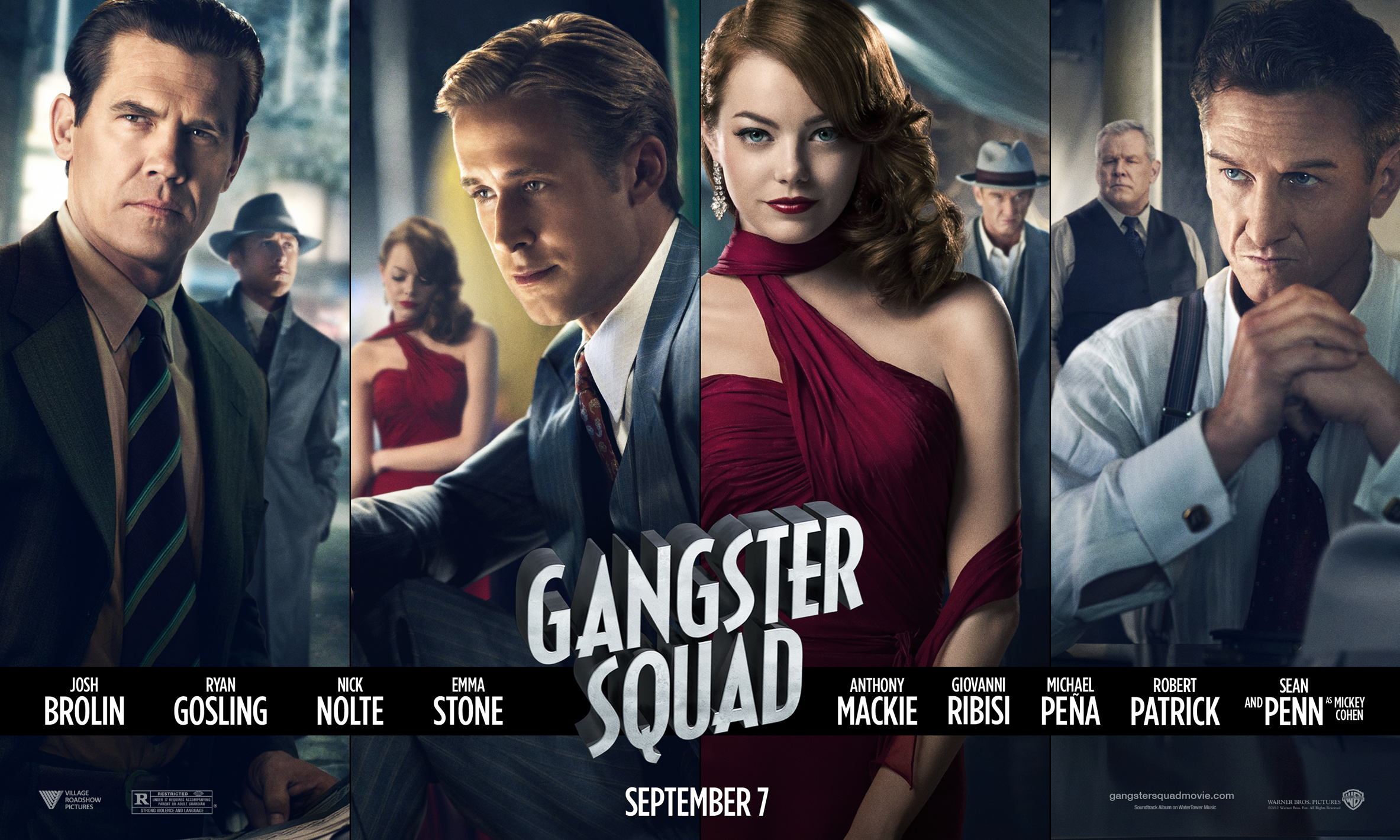 Several days after the tragic Aurora, Colorado theater shooting that left 70 people injured and 12 dead, Warner Brothers has decided to remove a now-controversial scene from its period crime film Gangster Squad. According to Variety, the studio has decided after the incident (where a trailer for the film preceded the events), that it was in the best interest of all involved to remove a scene that features a bevy of machine guns firing off into a crowded movie theater from behind the screen.
Given the association now created by the Aurora shootings, the studio decided to remove the scene from the film. This is a close call and undoubtedly tricky move for the feature, which features an all-star cast of Ryan Gosling, Sean Penn, Emma Stone, and Josh Brolin, and is slated to open in theaters on September 7, 2012. Warner Brothers could not be reached for comment by Hollywood.com at the time of publication. The film's trailer was also quickly pulled after the events from further screenings on Friday after the events took place.
This comes after a tough week for Warner Brothers, who were also the distributors for The Dark Knight Rises, the film that was showing at the time of the shooting incident. Subsequently, the company decided to forgo their scheduled premiere in Paris that day out of respect for those affected by the tragedy. We've included the original trailer below (which includes the aforementioned scene).
What do you think about Warner Brothers removing the scene from the film? Do you think it is the right call given the situation? Sound off in the comments below.
[Image Credit: Warner Brothers]
Follow Alicia on Twitter @alicialutes
More:
Movie bosses pull Gangster Squad trailer in the wake of Colorado cinema massacre
'Gangster Squad': Sean Penn, Ryan Gosling & Josh Brolin Hang Out with Guns — TRAILER
New 'Gangster Squad' Trailer: Old-School Mobsters, All-Star Cast