Gary Oldman to Lead the Resistance at the 'Dawn of the Planet of the Apes'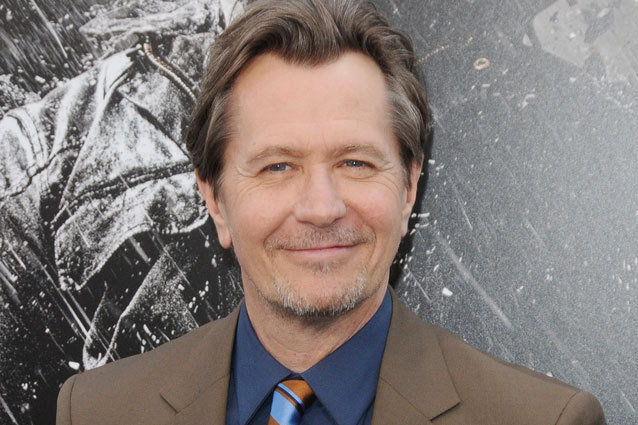 We aren't monkeying around: incredibly versatile and well-respected actor Gary Oldman is about to go apes**t on a bunch of, well, apes. That's right, Commissioner Gordon himself has been tapped to lead the human resistance forces in the follow-up to 2011's successful reboot, Rise of the Planet of the Apes. It's called — shockingly enough — Dawn of the Planet of the Apes.
The sequel follows the aftermath of a plague hell-bent on wiping out all of humanity. As group of scientists in San Francisco struggle to stay alive, head ape Caesar (Andy Serkis) attempts to maintain dominance over his merry band of intelligent apes. And let me tell you, it's prime[mate] time this chimp got the respect he deserves. 
RELATED: Gary Oldman Bringing More Gravitas to Blockbusters
Matt Reeves is slated to direct the sequel, which will see Oldman play a character named Dreyfus: the leader of the human resistance as mankind struggles to stay alive in the face of civilization's end. The film already has a release date, but don't get too excited: it's not slated to hit theaters until May 23, 2014. A rep for Oldman could not be reached for comment at the time of publication. It's hard out here for a chimp!
What do you think of Oldman's casting? Excited for the sequel? Let us know in the comments.
[Photo Credit: Ivan Nikolov/WENN]
Follow Alicia on Twitter @alicialutes
---
From Our Partners:

Kate Upton Bares All In Body Paint (Celebuzz)


33 Child Stars: Where Are They Now? (Celebuzz)