Gear Up with Our 'Tinker Tailor Soldier Spy' Giveaway!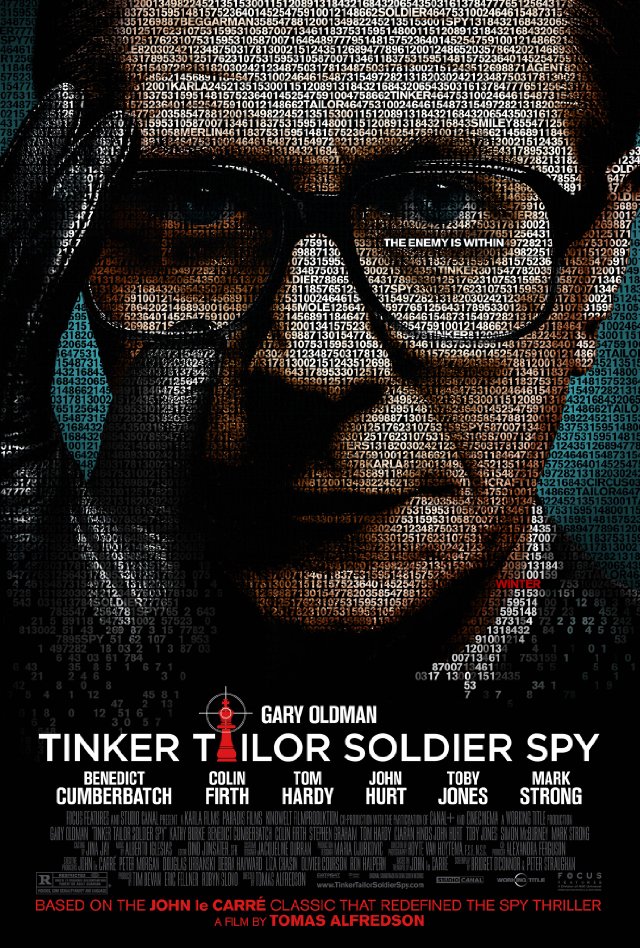 Fans of spy films are in for a treat today as Focus Features' star-studded adaptation of John le Carre's lauded novel Tinker, Tailor, Soldier, Spy hits theaters across the country. With a cast that includes Gary Oldman, Colin Firth, Tom Hardy and Mark Strong, this is one is sure to be one of the coolest thrillers of the winter, and we want to hook you up with some sweet gear in honor of its release!
We're giving away a fully-loaded prize pack to ONE (1) lucky winner, including:
One (1) $300 Visa Cash Card 
One (1) Chess Board 
One (1) Official Movie Soundtrack 
One (1) Book 
One (1) T-Shirt 
One (1) Voice Recorder Pen 
One (1) Post-it Note Cube 
Here's what you've got to do to win:
2. Tweet this giveaway out to your followers and be sure to include the hashtag #WinTTSS
Now take to Twitter, win some great swag and make sure you check out Tinker, Tailor, Soldier, Spy, in theaters January 6!