Why 'The Monuments Men' Is Important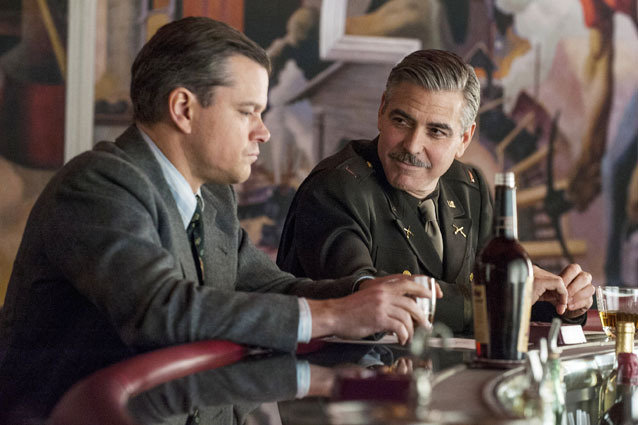 Sony Pictures via Everett Collection 
In the new movie The Monuments Men, George Clooney and Matt Damon play an unlikely pair of World War II heroes. Based on real events and the real people that took part, Clooney plays an art conservationist and Damon a museum curator that are part of a team of academic soldiers trying to recover works of art and personal artifacts stolen during the war.
While trying to make what amounts to a history lesson interesting, the story holds larger meaning for anyone that values art and cultural heritage. The film features events towards the end of the war when Allied leaders became convinced that Hitler would order the destruction of the priceless artifacts that he had pillaged for his planned German museum and stored in occupied France. Cate Blanchett plays a character based on the French woman, Rose Vallard, who secretly worked to catalogue the items that the Nazis were bringing into the country.
While it's easy to focus in on the major works of art that were recovered as a result of the effort of the real Monuments Men, the movie also showcases the more profoundly personal loss that affected millions of lives. In one scene, Clooney's character finds a barrel that he realizes contains human teeth taken from Jewish prisoners in order to recover their gold fillings. In another, Damon marvels at the large crates that hold everyday items that were taken from Jewish families.
What's just as startling is the number of works of art that were taken by the Germans that still haven't been recovered. As recently as November of last year, a group of paintings taken by the Nazis — including ones by Picasso and Matisse — were found in an apartment in Munich. As part of the effort to promote the film, the producers are trying to raise awareness of the ongoing efforts to find the lost art.
Nearly every major museum in the world holds pieces that were rescued by the Monuments Men. Clooney, who also directed and co-wrote the script, takes some necessary creative license to make the story more contained and exciting, but casting light on the larger lesson of how close the world came to losing a significant chunk of its shared heritage is a worthwhile goal. There are certainly worse ways to learn history than from Clooney, Damon, and Blanchett.