George Miller Says 'Mad Max: Fury Road' Shoots January 2012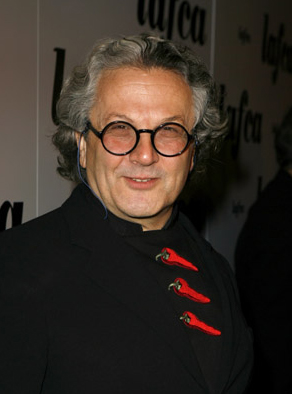 It's hard to believe that the man responsible for films like Babe and Happy Feet is the same guy who created one of the most unforgiving bad-asses in movie history. Mad Max, the franchise that helped propel a young Mel Gibson to Hollywood's center stage, was the crowning achievement of George Miller until his perky penguins made a boatload of cash (and earned an Oscar) in 2006. While he's been working on a sequel to that computer generated blockbuster for the last five years, he's also been trying to reboot the Mad Max brand. But Fury Road, the fourth film in the franchise, has been one of the most troubled productions in recent memory.
The current issue is heavy rains that have flooded the drought-sticken homeland of the director (Australia), which has served as the backdrop for the Max films since their inception. But Mr. Miller today said that he expects production to begin in January of next year. He spoke to the Daily Telegraph, saying that "We will restart pre-production later this year and begin early next year — weather permitting", adding that "All the contracts are signed. It's a locked-in film. It has been for 18 months now".
Warner Bros., the studio behind Happy Feet and past Mad Max sequels, has been on board with Miller's vision for the progression of the series and has also agreed to all of the filmmaker's requests to halt production despite the costs of the delays. "We've built the vehicles. We've designed the movie. The principal cast is locked in. The film is funded. It's all ready to go. We just wait," Miller said while editing his highly-anticipated Happy Feet sequel.
I'm sure that the long road to principal photography has aggravated the director, but it has also frustrated fans who have been waiting to see the iconic character return to the big screen after 26 years. My biggest concern is whether or not contemporary audiences will still care about an anti-hero of yesteryear when he finally does return, probably sometime in 2013 given the new timetable. Having a cast that includes Tom Hardy, Nicholas Hoult, Teresa Palmer and Charlize Theron certainly won't hurt…
Source: The Daily Telegraph