Get a Look at Adam Sandler as Dracula in 'Hotel Transylvania'
Adam Sandler as Dracula? Now I've seen everything*!
The great animator Genndy Tartakovsky, responsible for some of your favorite childhood memories (Dexter's Laboratory, The Powerpuff Girls, Samurai Jack) is bringing us Hotel Transylvania: an animated movie about the misadventures of some of horror fiction's greatest figures. Sandler will lead the cast as Dracula, who runs the Hotel Transylvania as a safe haven for monsters who wish to live free of human interference. Andy Samberg will play the human who inevitably comes across the resort, throwing the residents' lives into chaos.
Other monstrous favorites (and their voice actors) included will be Frankenstein (Kevin James), the Bride of Frankenstein (Fran Drescher), Quasimodo (David Spade), a werewolf couple (Steve Buscemi and Molly Shannon) and a mummy (Cee Lo Green). Below is a storyboard illustration of Sandler's Dracula. Click the image to see more illustrations of the character over at Comingsoon.net.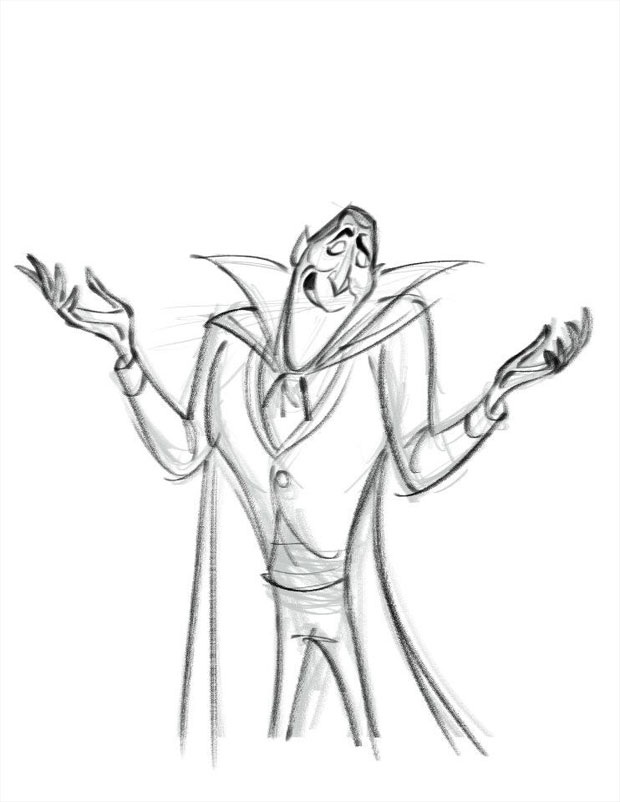 *I have seen nothing.
Source: Comingsoon