Get in the Mood for 'Beauty and the Beast' in 3D with New Poster
Disney's romantic triumph Beauty and the Beast is coming back to theaters in 3D. And that's all well and good—watching the Beast transform back into his handsome human self is a pretty visually stimulating scene that could warrant a heightened depth perception. But truth be told, the real strength of Beauty and the Beast isn't its visuals: it is its audials. For my money, Beauty and the Beast has the best music of any Disney movie in the past three decades.
It's got all the musical consituents of a Disney masterpiece: the pleasant opener "Belle," the hilarious character anthem "Gaston," the unforgettably exciting ensemble symphony "Be Our Guest," and, of course, the heartstring-tugging title song, "Beauty and the Beast."
So, sure. Throw in a little 3D. Anything to get this thing back in the theaters! There's just something so grand about listening to these accented ballads belted from the big screen.
The 3D version of Beauty and the Beast comes to theaters Jan. 13, 2012.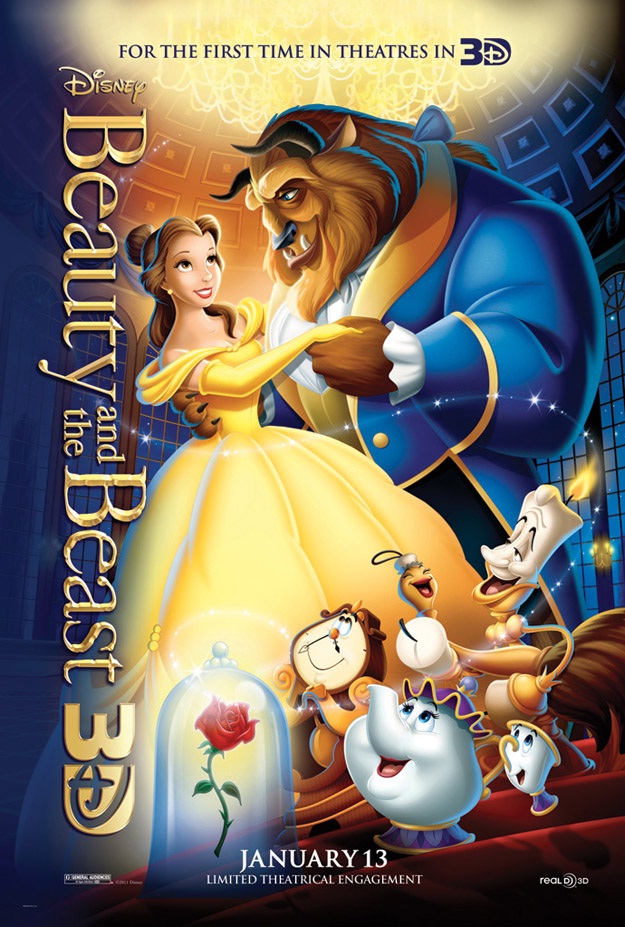 Source: Yahoo