Ghost Meets Poster in New 'The Woman in Black' Ghoster
Daniel Radcliffe isn't exactly a novice when it comes to ghosts. But these ghosts…they seem a bit more threatening than Nearly Headless Nick.
The Woman in Black continues to convince us that it might just be the most frightening addition to the horror genre in years. In the new ghoster (coining that), we see a woman in dark beige-ish surrounded by some presumably unsettled souls of the deceased. The faint, faceless images of these figures contribute to the whole shudder-inducing reputation this movie has been building over the course of its release of material, such as its four trailers (you can watch them here, here, here, not here!, but here). Enjoy the ghoster, tell your friends about that word (and link them back here for resource!), and catch The Woman in Black in theaters as of Feb. 3.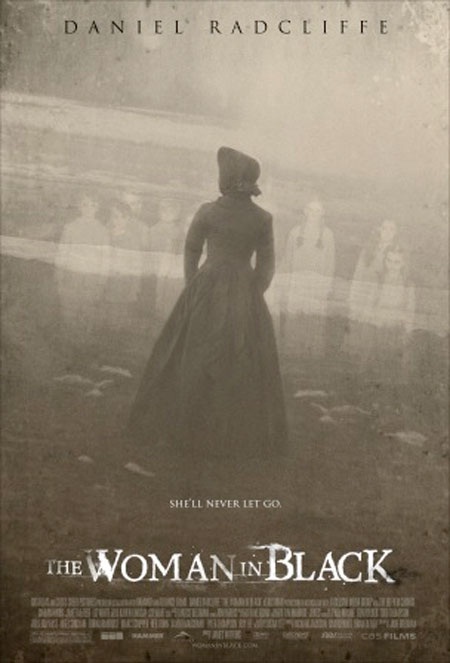 Source: JoBlo