GhostSingles Can Set Up Casper with the Love of his Afterlife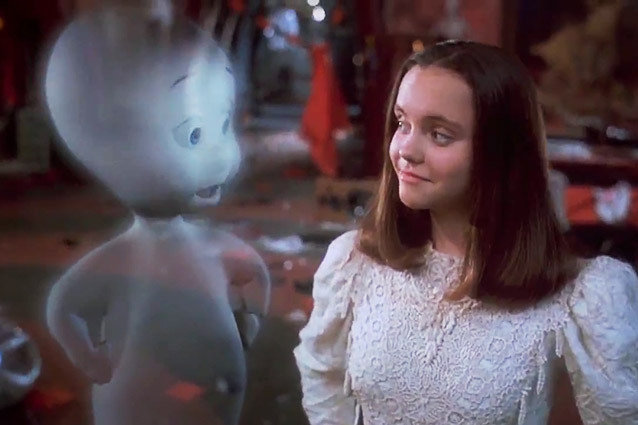 Universal Pictures
Not all specters can have the same epic romance as Patrick Swayze's character from Ghost. That's where GhostSingles.com steps in and offers the completely fictional (or is it?) dating service for the deceased who are looking for love. Between a chat feature, dating tips, and search component, the site has everything a phantom on the prowl could need to get a date.
With this new service we'd like to see a few of our favorite famous ghosts find love. Casper, for instance, could take a little more initiative in his love-afterlife. His relationship with Christina Ricci may not have worked out since they didn't have much in common — she was corporeal, he wasn't, his uncles killed her dad, etc. Then there was Hilary Duff, which most people might forget. (She was a witch, he was a ghost, it wasn't meant to be.) Hopefully Casper can use Ghost Singles to break his cycle of doomed relationships.
Another ghost we'd like to see find love is poor Moaning Myrtle, the ghost that hangs around the first floor girls' bathroom at Hogwarts. It might be best if she keeps the negativity to a minimum on her profile and she might want to drop the 'Moaning' (although maybe not depending on the type of ghost she's looking for.) Myrtle does have one thing going for her: it's doubtful anyone else on the site was killed by a basilisk. That will lead to some interesting first date conversations.
One fault of Ghost Singles, though, is that the site doesn't give any helpful tips on how to plan a first date after the users meet their dream-ghost. Uh oh. Let's hope those crazy love-spirits will figure it out.