Gifts for the Fan Culture Lover
Socks; ties; fruitcakes – the list of bad Christmas gifts is as long as Kris Kringle's beard. Thankfully for the lover of fan culture, however, the list of sweet stocking stuffers or perfect presents is even longer. Truly, there is no excuse anymore for not finding a cool gift for that special someone, particularly with this thing called the World Wide Web out there. Long gone are the days of having to simply pick-up the best item found that day at one particular store. Surf around now and you never know what you'll come up with.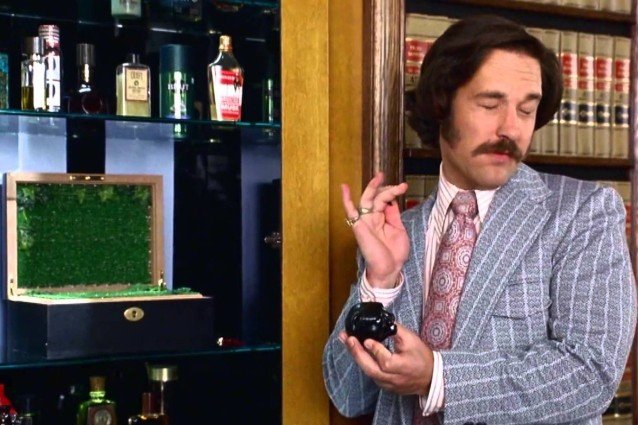 DreamWorks
Star Wars: Frames
A two-year pet project of George Lucas, involving more than one million frames whittled down to these 1,416 images (covering all six films). A sure-fire hit to any fan of The Force.
Sex Panther Cologne
Perfect for any Anchorman fan – or, anyone looking to score (remember now: sixty percent of the time, it works every time).
'A Christmas Story' Treasury
Honoring the 30th anniversary of this holiday staple, this hardcover offers a history of the flick; behind-the-scenes stories, plus, a host of photos and other goodies (none of which will shoot your eye out).
'Psycho' Shower Curtain
Yes, believe it or not – for those looking to set the shower scene just right from Psycho – comes the Psycho Shower Curtain. NOTE: Knife and maniacal Norman Bates sold separately.
'The Big Lebowski' vinyl figurines
Now, you too can abide forever with the dude (and many other fellow characters) thanks to Funko's 3-3/4" vinyl renderings of Walter, Donny, Jesus – and, of course – The Dude.