Original 'Godzilla' Star Akira Takarada Will Appear in New Remake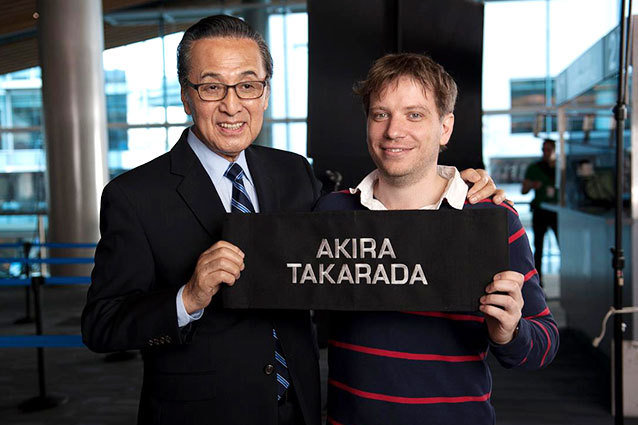 Get ready to geek out, Godzilla fans! I'm sorry… Gojira fans.
The star of the original 1954 Japanese monster-movie classic is getting ready for his close-up once again. Akira Takarada, who played diver Hideto Ogata in Ishiro Honda's tale of an irradiated lizard blown up to colossal proportions that wreaks urban terror, will have a role — probably just a cameo — in director Gareth Edwards' new Godzilla remake. Edwards posted this image of himself with the 78-year-old actor to the official Godzilla Facebook page.
RELATED: 'Godzilla' at Comic-Con
The new movie, starring Aaron Taylor-Johnson, Ken Watanabe, Juliette Binoche, Elizabeth Olsen, Bryan Cranston, and David Strathairn, will come out in 2014, just in time for the original Godzilla's 60th anniversary.
Does this make you excited or what?
Follow Christian Blauvelt on Twitter @Ctblauvelt
[Photo Credit: Facebook]
---
You Might Also Like:


15 Oscar-Winning Nude Scenes


10 Insane 'Star Wars' Moments You Didn't Notice