'Godzilla' Reboot Adds Elizabeth Olsen and Bryan Cranston, So Now We Have to See It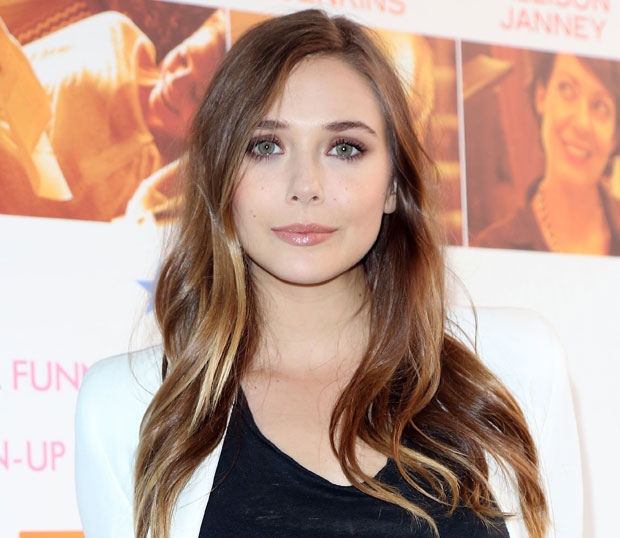 First things first: Yes, there are no original ideas left in Hollywood. The thought of yet another Godzilla reboot? Not that exciting. But now that Elizabeth Olsen and Bryan Cranston are circling director Gareth Evans' gritty re-imagining of the classic monster movie? Ugh, fine, we're totally in.
According to Variety, Olsen and Cranston would potentially co-star in the movie, with Savages star Aaron Johnson in talks to join the cast as well. Who they'd play is still a mystery, though, because character descriptions and plot details have not been released.
RELATED: Godzilla Returns! First Look at the New Creature Design
Oscar-nominated screenwriter and former The Walking Dead showrunner Frank Darabont is currently finishing up the script, and the studio will officially hire its cast once that's completed. The movie is already scheduled to hit theaters on May 16, 2014, and should start filming in March.Evans previewed some test footage from his film at ComicCon 2012 that showed a more serious, scary envisioning of Godzilla — think District 9, but with a giant, terrifying monster instead of lizard-like aliens. The director told fans that he loves Godzilla and plans to make the serious version he's wanted to see since he was a kid.
Alright, we're on board now. What about you?
Follow Jean on Twitter @hijean
[PHOTO CREDIT: Wenn]
---
You Might Also Like:

 Adam Brody, Leighton Meester Dating?

'Smash' Crashes in Ratings: What Went Wrong

'Walking Dead' Tops Deadliest Shows: Exclusive