Golden Globes 2013: 22 People, Movies, and TV Shows That Should Win, But Never Will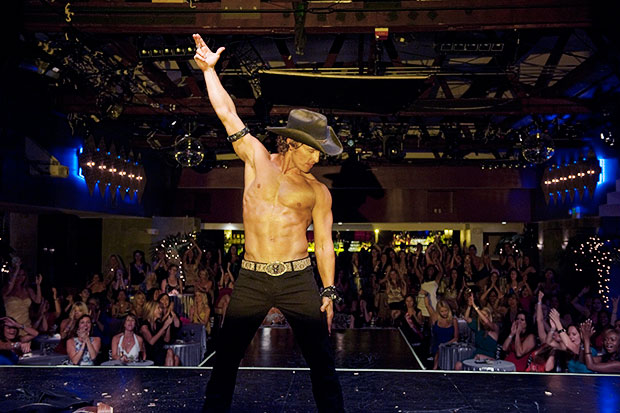 This Thursday, the Golden Globe nominations will be announced. I know that you're… slightly interested. Now, you likely won't be logging onto the Internet as soon as you get up to see if your favorite movies and actors were nominated like you do on Oscar nod morning, but you still care. You care because your friends will want to talk about the nominations at the bar and you don't want to seem like some idiot who's pop culture illiterate. 
Also, the Golden Globes, with their boozy reputation and clandestine voting schemes, is the fun awards show of the season. Wacky things happen. People are in the bathroom when they should be on stage and Matt LeBlanc is walking home with trophies when he should be at home lighting cigars with residual checks he set on fire. So, in honor of the Golden Globes' devil-may-care attitude, I've compiled a list of my Golden Globes fantasy winners. These folks have a better chance of becoming the seventh Jolie-Pitt than winning — let alone being nominated — but, hey, it's the Globes. Wackier things have happened. 
And don't worry, I'll get serious again around Oscar time.
Best Movie, Drama: Silver Linings Playbook: I don't care what you (or the Hollywood Foreign Press) may say — this is a drama. Sure, there are yuks and chuckles, but this is essentially a movie about overcoming heartache and a mental illness. Do you know what the "dra" in "dramedy" stands for? Drama. That's what. So suck it. This should win.
Best Actor, Drama: John Hawkes, The Sessions: What did the Deadwood alum have to act with? Half of his face and a poker thing he puts in his mouth to dial the phone. That's what. Helen Hunt had her whole naked body and a giant forehead and she wasn't nearly as good.
Actress, Drama: Doona Bae, Cloud Atlas: Some people put this movie on their Worst of 2012 lists. They are jerks. This movie wasn't the best, but there were plenty of great things about it. The best was probably this unknown Korean actress who plays a robot who yearns to be free — not to mention several other roles.
Movie, Comedy or Musical: Magic Mike: There wasn't very many funny things in this male stripper movie, but there was a lot of music. And dance numbers. And grinding. And abs! Yes, this should be considered a musical, and I can't remember one that was shot better, had more pathos, or that featured Olivia Munn's boobs.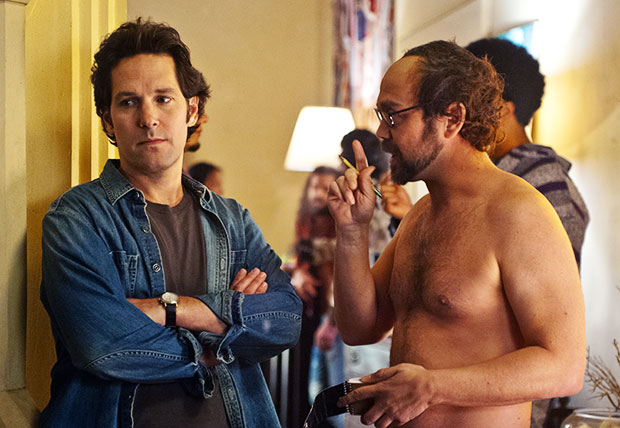 Actor, Comedy or Musical: Paul Rudd, Wanderlust or This is 40: Despite the fact that I haven't seen This Is 40 yet and Wanderlust was only pretty good (even though it did costar my arch nemesis, Jennifer Aniston), I can't ignore that Paul Rudd has been one of the best players in Hollywood for the better part of a decade. He deserves some recognition for something other than being an unlikely gay sex symbol.
Actress, Comedy or Musical: Anne Hathaway, Les Misérables: Just give her the damn thing already.
Supporting Actor, Movie: Matthew McConaughey's butt cheeks, Magic Mike: Oscar talk surrounding McConaughey has been amping up for months. And I simply don't understand it. As the film's strip club owner, the actor played the same vaguely leering, twangily insincere guy he always plays. But his ass? At his age? That's what they make trophies for, people. This year, the men deserve as many "golden globes" jokes as Christina Hendricks' boobs get.
Supporting Actress, Movie: Rebel Wilson, Pitch Perfect: The middling puff pastry that was Pitch Perfect was slightly stale, if not for one big dollop of Australian cream smacked in the middle. Yup, Fat Amy made the whole movie. Well, that and puke scene.
Best Animated Feature: ParaNorman: Usually, I watch kids' movies before I got to bed — no matter how tired I am, I'm not going to miss anything revelatory. But I stayed awake for this whole claymation extravaganza, which weaved plenty of adult-centric jokes into its teen-centric storyline. Fun for the whole family, except the dog. He can't wear 3D glasses.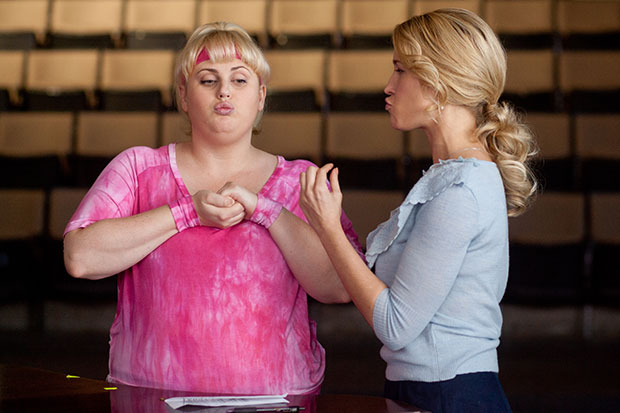 Best Foreign Language Film: Jiro Dreams of Sushi: I didn't even see this, but it was the only foreign language film that came out last year that I could think of. Congrats!
Best Director: Ang Lee, Life of Pi: This movie has a story about as shallow as a booze puddle in the Lohan's front yard (I'm not quite sure what that means), but it was gorgeous. Those glowing islands! Those whales! That sinking ship! That Tiger, which Lee must have used a whole fleet of trainers to train! Oh, wait. The tiger was entirely CGI? Neve rmind. Give the award to Tyler Perry.
Best Television Show, Drama: Mad Men: Sure Homeland was good, but Don Draper and company got robbed at the Emmys for its stellar season. They even had The Beatles. The Beatles always win. It's in their contract somewhere.
Best Television Actor, Drama: Damien Lewis, Homeland: There are two reasons he should win. 1. Gingers in Hollywood don't get the respect they deserve, and 2. He looks at Claire Danes' ugly cry and doesn't crack up laughing. That is talent.
Best Television Actress, Drama: Elisabeth Moss, Mad Men: If this show ends before she wins something, it will be one of the greatest travesties in pop culture, just under the fact that The Wire never won an Emmy and Topo Gigio is not an EGOT.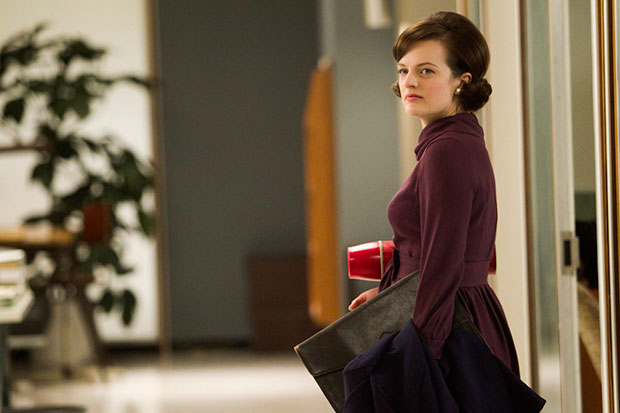 Best Television Show, Comedy or Musical: The Musical Numbers on Smash: The show as a whole leaves plenty to be desired. There were annoying characters, nonsense plots, and scarves so awful, they make you want to fashion them into a noose and hang yourself. But the series' musical numbers? Oh, the musical numbers! Pure heaven, with great set pieces, intricate choreography, and witty lyrics. If this show was just numbers, it would be heaven.
Best Television Actor, Musical or Comedy: Max Greenfield, New Girl: Sorry, Zooey D, there is only one reason I watch this show, and it has nothing to do with your bangs.
Best Television Actress, Musical or Comedy: Parker Posey, Louie: Yeah, yeah, yeah, she was only in three episodes and barely in two of them. But the one she was in — "Daddy's Girlfriend Part 2" — was one of the best episodes of television all year. God, Hollywood has been wasting her since the '90s.
Best Miniseries or Television Movie: Restless: The second and final episode of this twisty spy drama airs on Sundance Channel on Friday and you should really check it out, if only for Charlotte Rampling and Michelle Dockery (of Downton Abbey fame). Also, my boyfriend helped develop it and since this is my fantasy Golden Globes, it wins and he gets a big raise and then buys me something fancy. That's the way these things work, right?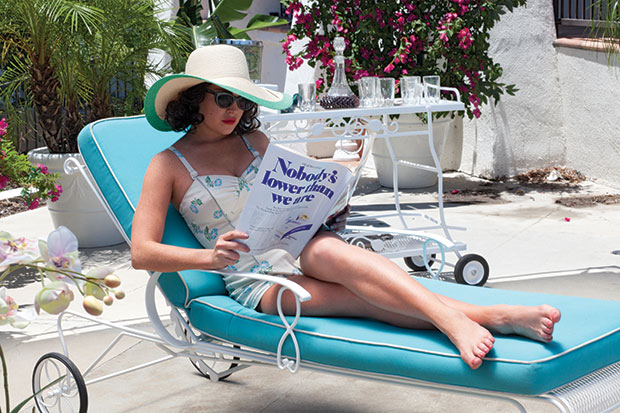 Best Actor, Miniseries or Television Movie: Toby Jones, The Girl: Let's take a minute to think about Toby Jones. He played Truman Capote the same year Philip Seymour Hoffman won the Oscar for Capote and now his take on Alfred Hitchcock is going up against Anthony Hopkins' version in Hitchcock. Give this poor guy a break!
Best Actress, Miniseries or Television Movie: Lindsay Lohan, Liz & Dick: You know you want to see this happen, if only to see what she wears, how everyone reacts, and what she says in her acceptance speech. Admit it.
Best Supporting Actor, Television: Adam Pally, Happy Endings: While there are popular favorites like Big Bang Theory, critical favorites like Parks and Recreation, and things that everyone on the Internet has a total inexplicable boner for like Community, there is one stealth show that is the best sitcom on TV. It is Happy Endings. Max is the best character. He deserves to win. BOOM!
Best Supporting Actress, Television: Anyone but Maggie Smith: Seriously, lady. We keep giving you awards and you keep not showing up. No more. No more, I say! 
[Photo Credit: Warner Bros. Pictures; Universal Pictures (2); AMC; Lifetime]