This 'Grand Piano' Trailer Is Either Genius or Ridiculously Idiotic
Performing for a sold-out concert hall is bound to make even the most seasoned pianist nervous. Make that sold-out show the first concert back after a five-year hiatus and you've officially got a recipe for stage fright. Throw in a mysterious villain who promises to kill you if you play a single note of the incredibly complicated score wrong? You've got Grand Piano, an upcoming thriller that would make anyone reconsider becoming a concert pianist. Or marrying a concert pianist. Or, quite possibly, just attending a classical concert in general. 
Elijah Wood stars as Tom Selznick, a brilliantly talented pianist who is suffering from debilitating stage fright on the night of his first concert back after a long hiatus. That fright is only heightened when he finds a note in his sheet music threatening that he will be killed if he plays even one note wrong. From there, the movie evolves into a game of cat-and-mouse that involves a sniper, mysterious instructions whispered through an earpiece, and John Cusack lurking in dark hallways. But don't worry; the villain doesn't want to kill Tom. He just wants him to play "the most flawless concert of [his] life." You know, we never thought we'd ever see a movie villain that made the Phantom of the Opera seem sane and reasonable, but Grand Piano just might accomplish that feat.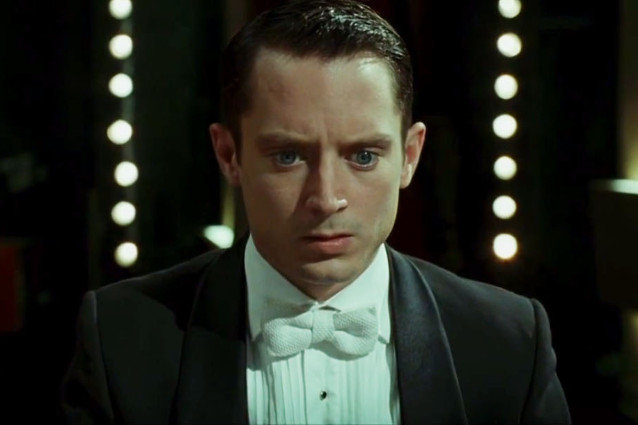 JoBlo.com/YouTube
Despite the slightly absurd premise, the trailer for Grand Piano promises a slick, engaging and thrilling movie, and setting the entire film during a concert adds not only originality, but a heightened sense of suspense. After all, in order to play every not perfectly, Tom can't leave the stage, which makes it harder for him to catch the guy who's threatening him, but also makes him a stationary target for anyone who wants to do him harm. Hopefully, the film will have enough suspense and plot twists to live up to the excitement of the trailer, which calls to mind some of the best Hitchcock moments. Although, of course, we're mostly just hoping that Grand Piano is good enough to inspire a whole new genre: the piano thriller.
Either way, the original premise should allow the film to easily stand out from all of the horror reboots and sequels scheduled to hit theaters soon, and with Wood on board and a more sophisticated setting than the typical slasher flick, it could easily have enough crossover appeal to entice a wide variety of movie-goers to give it a chance. 
Grand Piano is released on iTunes and VOD on January 30, 2014, and will arrive in theaters on March 7.