'The Great Gatsby' to Open Cannes Festival With Opulence and Gimlets Galore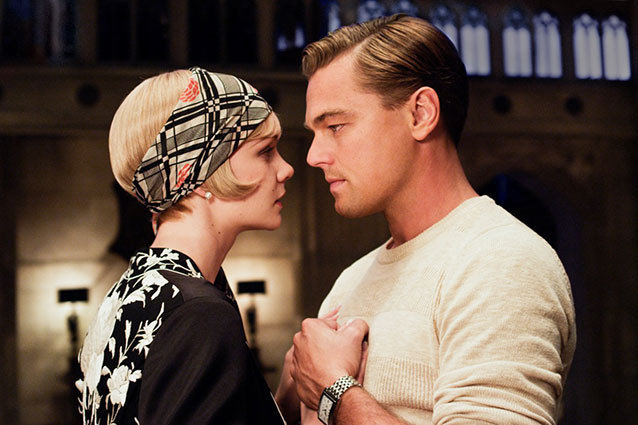 The roaring '20s are coming to Cannes Film Festival, which in my imagination means everyone attending the yearly Hollywood gathering will be draped in gorgeous beaded gowns, impeccable short tuxedos and double-breasted vests, and hands that never go without a mint julep or a gin gimlet to swirl around with panache. The Great Gatsby has been named the opening film of the 2013 Cannes Film Festival, which runs May 15-26. 
RELATED: Steven Spielberg is the 2013 Cannes President: Will He Pick a Spielbergian Winner?
An adaptation of F. Scott Fitzgerald's beloved 1925 text, the Baz Luhrmann film stars Leonardo Dicaprio as the enigmatic Jay Gatsby and Carey Mulligan as the beguiling object of his affection, Daisy. The film also stars Tobey Maguire and Isla Fisher and features a hyped score from rapper/producer (and guy who generally needs no introduction because he basically rules the world with Queen Beyonce at his side) Jay-Z. 
"It is a great honor for all those who have worked on The Great Gatsby to open the Cannes Film Festival," says Luhrmann in a statement in Cannes' official announcement. "We are thrilled to return to a country, place and festival that has always been so close to our hearts, not only because my first film Strictly Ballroom was screened there 21 years ago, but also because F. Scott Fitzgerald wrote some of the most poignant and beautiful passages of his extraordinary novel just a short distance away at a villa outside Saint-Raphaël." 
RELATED: Jay-Z To Score 'The Great Gatsby'
The film will be screened in 3D and will be released to worldwide audiences that same day, May 15. Get all jazzed up (Get it? Because it's the jazz age? Maybe I've had one too many juleps…) and watch the latest trailer for visually stunning film.
[Photo Credit: Warner Bros]