'Great Gatsby' to Charleston Into Theaters May 10, 2013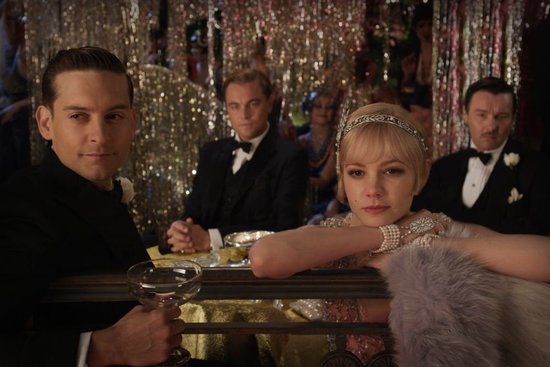 This past May, a colorful cast of characters took the world by storm with awe-inspiring filmmaking and a shockingly large box office total. And, next May, another film hopes to do the same. No, we're not talking about the anticipated Avengers 2 — you'll have to wait patiently until Summer 2015 until you can break out your Hawkeye cosplay. Instead, Warner Bros. hopes to win in the early summer slot with their glitzy adaptation of F. Scott Fitzgerald's The Great Gatsby, which just announced a May 10, 2013 release date.
The Baz Luhrmann adaptation — which comes complete with stars almost as bright as Fitzgerald's 1920s universe — was at first scheduled for release during the crowded holiday season, boasting a Christmas day release against Quentin Tarantino's buzzy Django Unchained. But, as it turned out, Gatsby and Django star Leonardo DiCaprio wasn't forced to compete with himself — in early August, Warner Bros. announced Gatsby would move to summer in order to capture more eyes. (And on Wednesday, Universal announced Les Misérables would fill the Dec. 25 gap left by Gatsby.)
Right now, based on its May 10 competitors — About Time and Tyler Perry's We the Peeples — Gatsby, co-starring Tobey Maguire, Joel Edgerton, Carey Mulligan, and Isla Fisher, should roar into theaters. But we'll have to wait to see if Hollywood's release date shuffle (or, should we say, Charleston) works in the films' favor. To whet your appetite until May 10, watch Gatsby's trailer below!
Follow Kate on Twitter @HWKateWard
[Image Credit: Warner Bros.]
More:
The Great Gatsby Moves from Holidays to Summer 2013
The Great Gatsby Trailer: The Baz Luhrman Cliffsnotes
Great Gatsby: Who Is Leonardo DiCaprio & Tobey Maguire's New Frield? — PIC