Beyonce, Florence and the Machine Steal the Spotlight in New 'Great Gatsby' Trailer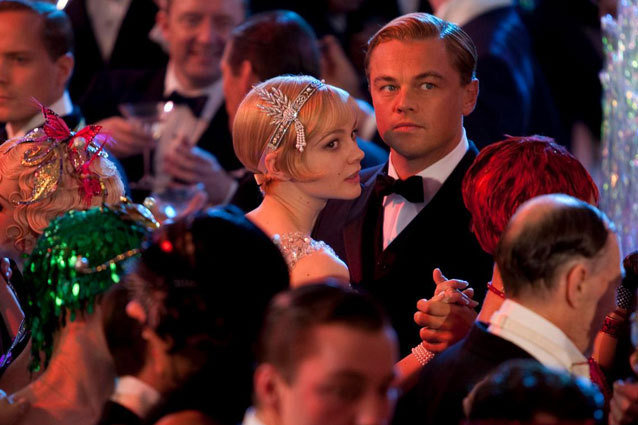 The new trailer for Baz Luhrmann's adaptation of The Great Gatsby  features the explosion of color, larger than life sets, and extravagant costumes we have come to expect from the director and have so far seen associated with his latest film. But the trailer also shines a spotlight on a sense that has so far been neglected: hearing. After much talk of the Jay-Z-helmed soundtrack (rumors of Jay scoring the entire film have been put to rest) we are finally given a listen to some of the heavy-hitters who will lend their musical talents to the film. 
RELATED: Beyoncé to Cover Amy Winehouse For 'Gatsby'
The trailer opens with a cover of Amy Winehouse's "Back in Black" by Jay-Z's No. 1 gal Beyoncé and Outkast's André 3000. As R&B beat subsides, Lana Del Rey's distinctive dulcet whine takes over. "Will you still love me when I'm no longer young and beautiful?" Del Rey sings, and it's the perfect melancholy sound to compliment F. Scott Fitzgerald's complex story of emotional intrigue. 
Florence + the Machine kick things up in a notch in the trailer's final third. Singing about the story's real antihero, the green light, the rock band's driving beat and swelling, building chorus escalates the film's mystery, suspense, and drama to almost unbearable levels. Even those unfamiliar with Fitzgerald's story can tell from this trailer that something has got to give, and it's not going to be pretty. 
RELATED: Jay-Z to Compile 'The Great Gatsby' Soundtrack
Check out the trailer below. The Great Gatsby swings into theaters May 10.
Follow Abbey On Twitter @AbbeyStone
[Photo Cred: Warner Bros.]
---
From Our Partners:


40 Most Revealing See-Through Red Carpet Looks (Vh1)


33 Child Stars: Where Are They Now? (Celebuzz)