'Guardians of the Galaxy' Director James Gunn Apologizes to GLAAD for Comic Book Satire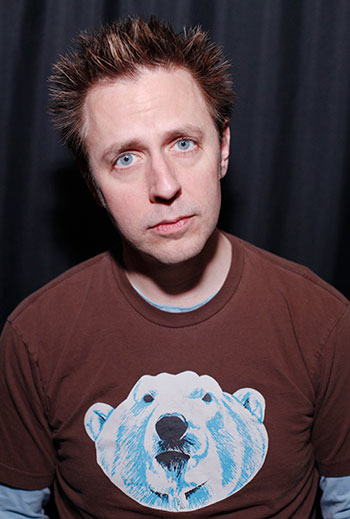 Twist the classic idiom "One man's trash…" and you get one of the defining controversies in the world of comedy: one man's perfect joke is another man's personal offense.
That's the case for the genre-bending director James Gunn, who recently came under fire for a Feb. 17, 2011, post he wrote on his personal blog entitled "The 50 Superheroes You Most Want to Have Sex with: 2nd Annual Poll Results." The feature, which paired highly sexualized images of female characters and overly-muscled male heroes (both staples of modern comics) with innuendos, slurs, and off-color remarks, was chastised by various advocate groups and geek-friendly websites.
Now, Gunn has apologized for the send-up in a statement to GLAAD:
"In rereading it over the past day I don't think it's funny. The attempted humor in the blog does not represent my actual feelings. However, I can see where statements were poorly worded and offensive to many … I'm sorry and regret making them at all. outspoken proponent for the rights of the gay and lesbian community, women and anyone who feels disenfranchised, and it kills me that some other outsider like myself, despite his or her gender or sexuality, might feel hurt or attacked by something I said."
The filmmaker, who made a name for himself with pitch black comedies like the horror riff Slither and his 2010 superhero spoof Super, is in the public eye in a big way after Marvel Comics hired him to direct their blockbuster sci-fi movie Guardians of the Galaxy. The sudden viral spread of his old blog is the perfect example of what happens to a niche director when offered his big break — suddenly, there's an entire mainstream to make nice with. Gunn's post may have been meant as biting satire, but mere hours after its exposure, petitions popped up calling for Gunn to be removed from the film. In the wake of the outcry, the director removed the post from his website.
Marvel appears to be unfazed by the comedic kerfuffle: Guardians of the Galaxy is on track and ramping up to shoot, with an August 14, 2014 release date already locked and a number of rising stars (including Joel Edgerton, Lee Pace, and Eddie Redmayne) contending for the lead role. Gunn is still in the director's chair, but the incident has obviously left him more aware of the growing audience that comes with helming the film. In the final lines of his statement to GLAAD, Gunn says, "I'm learning all the time. I promise to be more careful with my words in the future. And I will do my best to be funnier as well."
[Photo Credit: Brian Ach/WireImage]
Follow Matt Patches on Twitter @misterpatches
You Might Also Like:

Cory and Topanga Are In! Big 'Boy Meets World' Spinoff News

'Star Wars' Spin-Offs: Could a Boba Fett Movie Happen?