Guillermo del Toro and 'Beasts' Writer Team Up for Most Tearjerking 'Secret Garden' Ever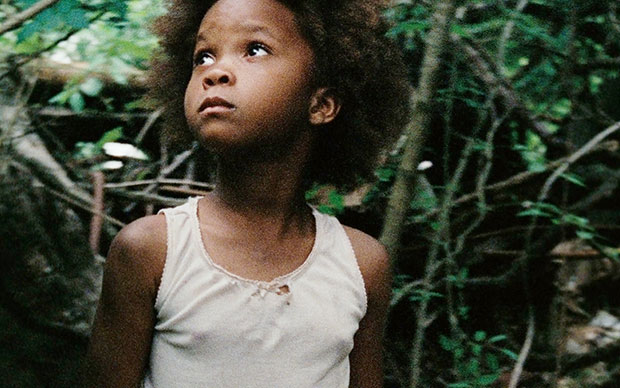 Get out your tissues, this one's going to be a doozy.
For what seems to be a film scientifically engineered to transform the audience into a mass of sobbing, sniveling infants, Beasts of the Southern Wild writer Lucy Alibar has teamed up with Guillermo del Toro for a new adaptation of The Secret Garden, Deadline reports. Alibar, who co-wrote Beasts with director Benh Zeitlin, will work closely with Producer del Toro (who unfortunately will not be directing) to craft a script.
RELATED: 'Beasts of the Southern Wild': Training Pigs to Pull Off Special Effects — EXCLUSIVE VIDEO
Now, in case your memory on Frances Hodgson Burnett novels is a little murky, The Secret Garden is the one about bratty Mary, who moves from India to England to live with her agoraphobic uncle after her parents die in the cholera outbreak. Mary Mary Quite Contrary (as she is tauntingly called) comes to befriend her sickly, wheelchair-bound cousin Colin and the two of them play in a mysterious, magical garden. This is not to be confused with that other Hodgson Burnett yarn, in which a young orphan from India is transported to England where she befriends a poor servant. That is A Little Princess, and it's completely different.
While maintaining the story's early 20th century setting, Del Toro and Alibar's adaptation will transport Mary and Colin from England to the American South. Why do I have a sneaking suspicion that Hodgson Burnett's original subtext of British Colonialism will be replaced with Civil Rights issues?
RELATED: 'Beasts of the Southern Wild' Star Quevenzhane Wallis: Hollywood.com Breakout Actor
But, regardless of the setting, the killer combination of Alibar, del Torro (um, hello the saddest movie I've ever seen, Pan's Labyrinth), orphans, wheelchairs, and cholera makes this movie prime for weeping.
Now, raise your hand if you think Quvenzhané Wallis would make a perfect Mary.
Follow Abbey Stone on Twitter @abbeystone
[Photo Credit: Fox Searchlight]
---
You Might Also Like:

Biden? Ford? Surprisingly Hot Young Pics of Politicians

Who Wore This Crazy Hat?

Stars Who Changed Their Look After Love