Guillermo Del Toro Said No to Directing 'Star Wars: Episode VII'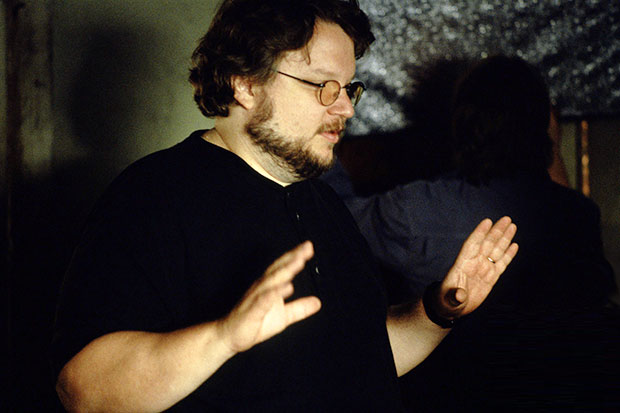 Who says 'no' to traveling to a galaxy far, far away? Well, more than one would think considering the fervency of the fan base, but it was Guillermo Del Toro's turn to pass on the offer of reviving one of Hollywood's most-beloved movie franchises. In what some may consider a loss for the Star Wars universe, the Pan's Labrynth and Hellboy helmer spoke with The Playlist about how the opportunity arose, and in what scenario yet another fan-favorite and self-identified geek could say no.
It's safe to say that movie and Star Wars superfans alike were salivating at the announcement of new sequels appearing on the big screen, and speculation over who would write, direct, and star in the films went into overdrive. (Even though Episode 7 isn't set to hit theaters until 2015.) After a writer was tapped for the script (Michael Arndt), the next biggest question to ponder was: but who will direct? Obviously, with a franchise built around a highly-invested and reasonably large fan base, there were plenty of big names bandied about—including J.J. Abrams and Steven Spielberg. Unable to commit to what will undoubtedly be an incredibly time-consuming project, buzz mounted at the prospect of who the next frontrunner would be. Enter: Del Toro.
In November when interest was at a high, Del Toro explained that he had not been approached for the job, but his tune changed a bit this go-around. "We got one phone call to my agent saying, 'Is Guillermo interested?'," he explained. Ultimately, Del Toro cited his own projects as reason for not accepting their unofficial offer. "I have so much stuff already of my own," he said. "It was very flattering … it was just a phone call, it didn't go past that, it was very nice to be asked, but believe it or not, I'm busy enough." Yeah, yeah, yeah—you're very successful and in-demand. We get it!
Del Toro did, however, supply an alternative director he'd love to see take over the project: Brad Bird, director of Pixar's Ratatouille, The Incredibles, and Up, as well as 2011's live-action film Mission: Impossible – Ghost Protocol. Unfortunately for everyone involved, Bird has already added himself to the list of Star Wars rejectors, as he's working on the his own upcoming movie, 1952.
Whoever takes on the enviable (or unenviable—depending on who you ask) task of heading up the next Star Wars flick will have a lot of people expecting nothing short of perfection for the beloved franchise. It's a big job! Who do you think should take it? Let us know in the comments!
[Photo Credit: WENN]
Follow Alicia on Twitter @alicialutes
More:
'Star Trek' Director J.J. Abrams: No to 'Star Wars: Episode VII' Offer — The Right Move?
Now that Brad Bird Is Out, Which Disney Vets Could Direct 'Star Wars Episode VII'?
'Star Wars: Episode VII' Burning Questions — 8 Directions It Could Take

'Texas Chainsaw': Top 5 Leatherface Kills (Moviefone)