Gus Van Sant Directing '50 Shades of Grey' Is Hollywood's Best Idea and Worst Idea All Together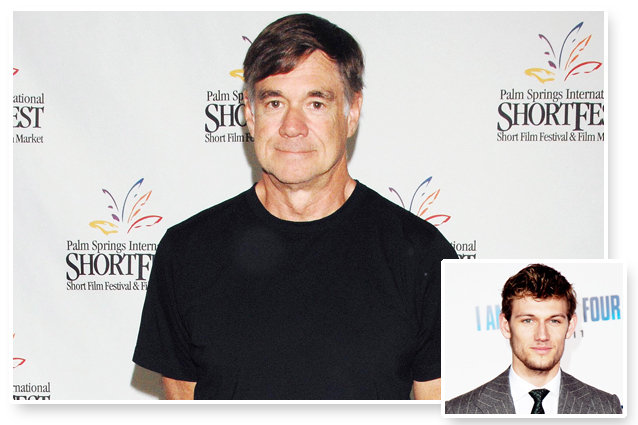 Back in January ever-reliable source James Franco let it slip that he thought that Milk and Good Will Hunting director Gus Van Sant would be taking on mommy porn project 50 Shades of Grey, the hottest property in town that doesn't have a director or stars attached to it.  It seemed absolutely impossible. What would this former art-house director want with this schlocky blockbuster? Well, now it looks like it might actually be happening. 
According to The Wrap, Van Sant shot a test reel of a love scene between the lead characters Christian Grey, a billionaire with a taste for bondage, and Anastasia Steele, his young torture victim and sex slave. Alex Pettyfer, who last bared his bod in Magic Mike was cast as Christian Grey. I'm sorry if this is rude, but it sounds like Van Sant and Pettyfer making blue movies on their off time sounds more like a kinky hobby than it does like the start of a possible billion-dollar franchise. 
Universal Pictures and Focus Features, who hold the rights to the movie version of the book that everyone's mom read by the pool last summer, have recently said that no director has been in talks and no actors have been signed. That meanst that this Van Sant reel is because he really wants the job or, well, he really wants some very personal footage of Pettyfer and his glistening abs. 
But would this movie be good for his career? The book, while popular, is critically loathed and making a film adaptation of the sexually graphic material seems harder than Christian Grey in a whip store. Would the book's fans want to see an auteur's vision of their beloved material. And will Van Sant's highbrow fans show up to see this decidely low-brow skin flick? Probably not. But that the studio is will to make such a strange and bold decision regarding the direction of this project (there are three books after all) is so far the only thing recommending seeing 50 Shades of Grey at all. 
Follow Brian Moylan on Twitter @BrianJMoylan
More:
'50 Shades of Grey' Screenwriter Promises It Will Be NC-17
Emma Watson Responds to '50 Shades of Grey' Casting Rumors
First Photo from '50 Shades of Grey' Revealed
---
From Our Partners:


Eva Longoria Bikinis on Spring Break (Celebuzz)


33 Child Stars: Where Are They Now? (Celebuzz)