Haley Atwell Lands Female Lead In 'Captain America'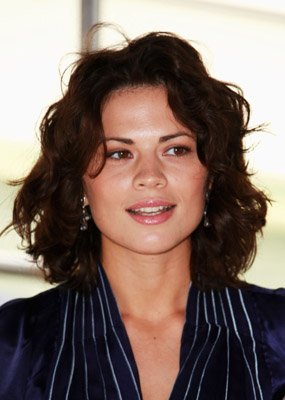 Source: The Hollywood Reporter
The Hollywood Reporter has just confirmed that British actress Haley Atwell (Brideshead Revisited, The Duchess) has won the coveted role of Peggy Carter in Joe Johnston's The First Avenger: Captain America.
In comics lore, Carter not only dated Captain America but was an agent helping the French Resistance. She later became the aunt of Sharon Carter, Captain America's love in modern times.
Marvel conducted an extensive search for the part, with Emily Blunt and Keira Knightley among the names in the mix at one point. Atwell clinched the role after screen testing in London last week.
Chris Evans toplines the big-budget action film as Steve Rogers/Captain America, with Sebastian Stan as right-hand-man Bucky Barnes. Hugo Weaving is still in negotiations to portray arch-nemesis The Red Skull.
Lensing is set to begin this June for a July 22, 2011 release. Paramount Pictures will distribute the highly anticipated film.