Haley Atwell to Star in '10 Things I Hate About You' Sequel That Makes Zero Sense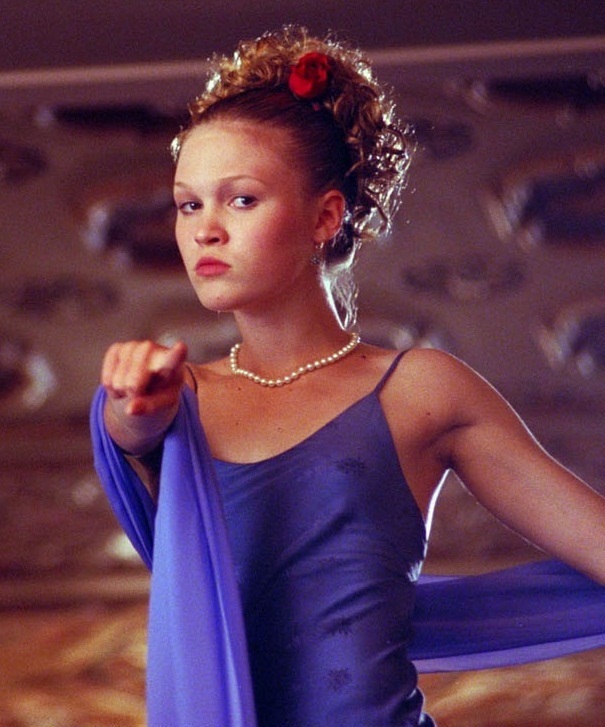 "A 10 Things I Hate About You sequel? Risky, but I'm intrigued!"
That might be what goes through your mind upon hearing that writer/director Gil Junger is planning to spin-off his classic 1999 high school rom-com. You may think, "I'd be interested in seeing what the Stratford sisters are up to 15 years later." You could consider, "I'm sure that Junger can craft another clever modern adaptation of a Shakespeare play." And you'll possibly pontificate, "Heck, if it's in any way a revival of the original's cast, characters, setting or thematic spirit, then I'm on board!"
Don't start burning, pining and perishing just yet.
Junger's "sequel," which stars Captain America's Hayley Atwell (not the bad news) focuses on two ostensibly happy and successful adults who encounter one another when they go to the same spot to commit suicide. The film is being titled 10 Things I Hate About Life, which seems to be the single common trait the movie has with its predecessor.
At this point, it is likely that your inner-monologue has changed quite a bit. While it is possible that Atwell will be playing either of 10 Things' two female leads, Kat (Julia Stiles) or Bianca Stratford (Larisa Oleynik), the character in question has clearly gone through a hefty sum of changes. Changes that fans of the original probably aren't too interested in accepting.
The worst part of this is that Junger's story concept is a pretty interesting one on its own. Counterproductive to his intentions (using his '90s classic as a vehicle to sell the new movie, most likely), the bizarre connection actually might work against the new movie earning a fan base. "A 10 Things I Hate About You sequel that has nothing to do with 10 Things I Hate About You? Totally off board!"
Junger should have learned from the abysmal television adaptation of 10 Things that lasted from 2009-10 on ABC Family. He gave the world a fantastic movie, but it's time to pursue other projects. Now, a Black Knight sequel on the other hand…
More:
Joseph Gordon-Levitt's Little Shop of Horrors: We Cast the Remake
Primping for Prom: How Much Did Lindsay Lohan, Alyson Hannigan & Others Spend?
Julia Stiles and Chris Tucker Get Roles in The Silver Linings Playbook
[Variety]