Hally Berry Will Shark and Awe in New 'Dark Tide' Trailer

Sharks. They will never stop being fascinating. If you look back at show business' love affair with sharks—Shark Night, Shark Tale, Sharktopus, Shark Week, Shark Boy and Lava Girl, Shark Bait, Card Sharks, Shark Attack 3: Megalodon, and the one with the boat that was too small—you can clearly see that the territory is one that has ample room for new material. Now, the dangers of sharking will be not lamented, but actually celebrated, in this new movie: Shark Dark Tide. The film stars Halle Berry as Kate, a former shark expert, haunted and left unemployable after a traumatic experience with the carnivorous monster of the deep. She is called back to the front lines when a lives-for-thrills eccentric millionaire Brady (Ralph Brown) hires Kate and her ex-lover Jeff (Olivier Martinez) to pit him in the waters, sans cage, face to face with a Great White Shark.
Check the trailer below to see what dangers lurk in the opaque waters…and whether or not Kate, Jeff and Brady might find themselves the victim of the ocean's most dangerous predator*.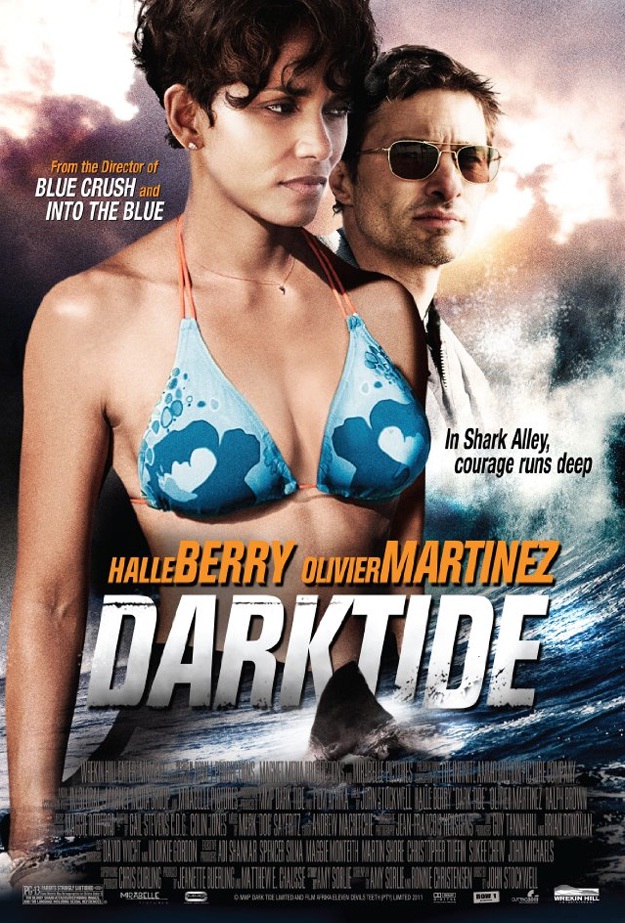 *Next to loneliness, of course.
Source: Comingsoon