Hamptons Film Fest: Revelatory 'Call Me Kuchu' Explores Violent Persecution of Uganda's LGBTs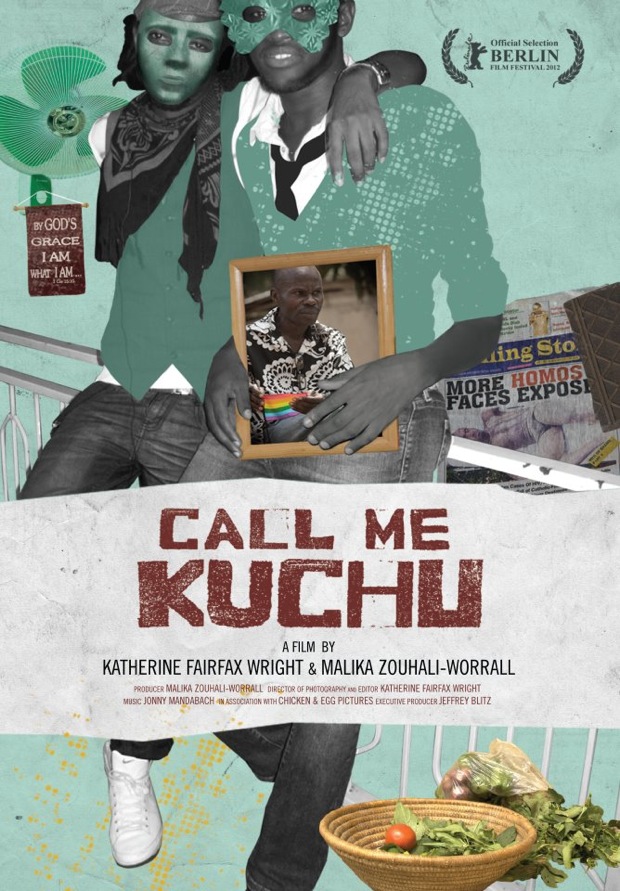 No documentary in recent memory has been able to capture both the achievements and failures of modern humanity as well as Call Me Kuchu, a fascinating and gut-wrenching look into Uganda's campaign to outlaw homosexuality. America's own debate over the rights of LGBT citizens is only the tip of the iceberg when the focus turns to the African country, where major political figures and media outlets preach the oppression, incarceration, and potential execution of gay residents. The brave men and women who stand against that outcry are outnumbered, but vocal. Watching the two clash is some of the most compelling drama of the year.
Directors Katherine Fairfax Wright and Malika Zouhali-Worrall are flies on the wall in Call Me Kuchu, letting the people at the center of the conflict do all the talking. At the center of the pro-gay movement in Uganda is David Kato, who questioned his sexuality into his twenties before embracing his true nature (he is known as the first openly gay man in Uganda) and dedicating himself to helping other gay and lesbian women caught in the same internal struggle. Brushing off threats of violence and smear campaigns from local newspapers that peg him as a toxin to decency and good living, David works all angles to fight of a bill that will force all Ugandans to report homosexuals and homosexual activity to the police. Behind him are a number of men and women with their own horror stories, invigorated by Kato's message of freedom, even in the wake of scathing tabloid journalism.
The mission of Ugandans LGBT community is startling and compelling, but what makes Call Me Kuchu truly revelatory is its dedication to giving the other side of the conflict a voice. Wright and Zouhali-Worrall interview members of the parliament who see Kato as their political adversary. They're driven by the word of God, insisting there is hope for Kato and his people if they choose to end their life of sodomy and repent. Amazingly, the same religion that guides the political groups and condemns homosexuality also is a keystone in the lives of Kato and his fellow activists. Kato even has a member of the church on his side: Bishop Senyonjo, who preaches the word of God and believes all men and women belong to him.
The frightening prospects of the issue is nevre more apparent then Wright and Zouhali-Worrall interview with Giles Muhame, the managing editor of Rolling Stone, a newspaper bent on informing the public of known homosexuals in the country. Without any obvious provocation from the directors, Muhame describes Rolling Stone's tactics in outing the LGBT community, which involves snagging pictures of them, publishing their addresses and suggesting that maybe the citizens of Uganda should do something about them. While Muhame doesn't believe anyone should outright murder a gay or lesbian Ugandan, he is frank with noting that they should be jailed, tried, and hanged, and "God can roast them." It's clear when American evangelists arrive to an anti-gay rally and rile up the crowd that Muhame is not alone in his thinking
Call Me Kuchu wisely allows its footage to play uninterrupted and without clever juxtaposition. There isn't trickery here — as the film depicts, there are men and women in Uganda fighting to stay alive and live as they feel born to live. There are others who see it as the end of human purity and forcefully work to eradicate those who practice homosexuality. While work has been done on many fronts to peacefully resolve the warring (In 2011, Obama publicly condemned Ugandan officials work to outlaw gay and lesbian lifestyles), it's obvious that there is still plenty to do. What Wright and Zouhali-Worrall have been able to capture on tape is miraculous. What they've been able to say by compiling it into an outstanding film is even more so. Call Me Kuchu should invigorate like its subject David Kato, but also show that peace won't be achieved without people coming together to make it happen.
A Luta Continua.
[Photo Credit: Dogwoof]
Follow Matt Patches on Twitter @misterpatches
More:
Hamptons Film Fest: 'The Discoverers' Reminds Us Why We Need Griffin Dunne in Our Lives
Violent Protests Against 'Innocence of Muslims' Prove YouTube's True Power
'Chasing Ice' Is the Visual Proof That Puts Global Warming Arguments to Rest