J.K. Rowling Is Making a 'Harry Potter' Play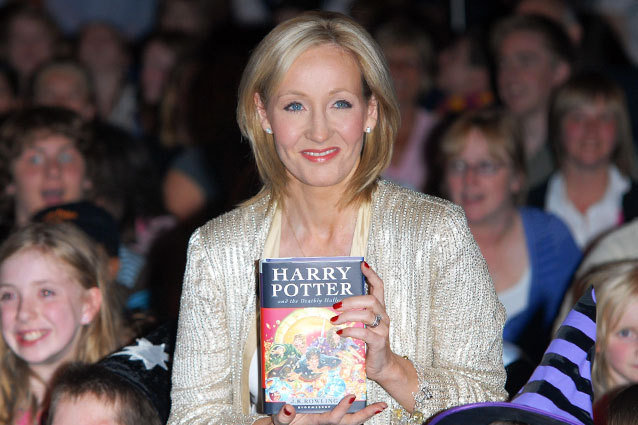 Vince Maher / WENN
Though we haven't heard more about Fantastic Beasts and Where To Find Them, author J.K. Rowling is adding another Harry Potter project to her roster — this one a stage play. Though die-hard book and movie fans might balk (though in that case they should see the online sensation A Very Potter Musical to prove it can be done), it makes sense, as the one thing Harry Potter has always been is unbelievably British, and, luckily, the Brits have a long tradition of great theater.
From the city-wide morality plays in the Middle Ages to that famous writer guy who fell in love with GOOP, they've invented plenty of theatrical conventions over the years. What traditions will they mine for this new play? 
Song-and-Dance Orphans: Rowling excitedly explained that "explore the previously untold story of Harry's early years as an orphan and outcast," without all that pesky magic and those beloved characters weighing things down. Seems Rowling is going for a more austere approach, which makes sense after the smash hit musical adaptation of Roald Dahl's dark novel Matilda made it to the West End and Broadway. Matilda used quick lyrics and a cast of adorable precocious preteens to worm its way into audiences' hearts, just like another plucky musical from the 1960s — Oliver! 
Wartime Lightness: Times are tough, and most of the fantasy out there is reflecting that instead of providing escapism. But the most famous playwright of the Great Depression, Noel Coward, wrote comedies about the rich and stupid that provided plenty of laughs even for a jaded audience. For this new show, Rowling and Co. could focus on the Dursleys and their tacky, upper middle class lives and let their foibles (and their long-suffering domestic servant, Harry) bring the laughs.
Dramatic Irony: The story of Harry Potter is so famous, it might be impossible to write a show that competes with the original epic story. Instead, why not focus on a few minor characters and spin them off into their own wacky adventures, not unlike British writer Tom Stoppard did with Rosencrantz and Guildenstern Are Dead. 
The Bard: Another thing that bodes well is that Rowling won't be writing the piece. Just as she has with the films, she admits her role should be as a producer and advisor while she and her producing partners pick a suitable playwright to attend the tale. Could she be taking inspiration from that most famous of British playwrights… William Shakespeare?
But even for those of us who aren't conspiracy theory nuts, Rowling will probably be inspired by the Bard's classic story structure and ability to create lasting emotional moments despite being accessible and popular with the masses.