'Harry Potter' Reunion! Rupert Grint, Alan Rickman Board 'CBGB'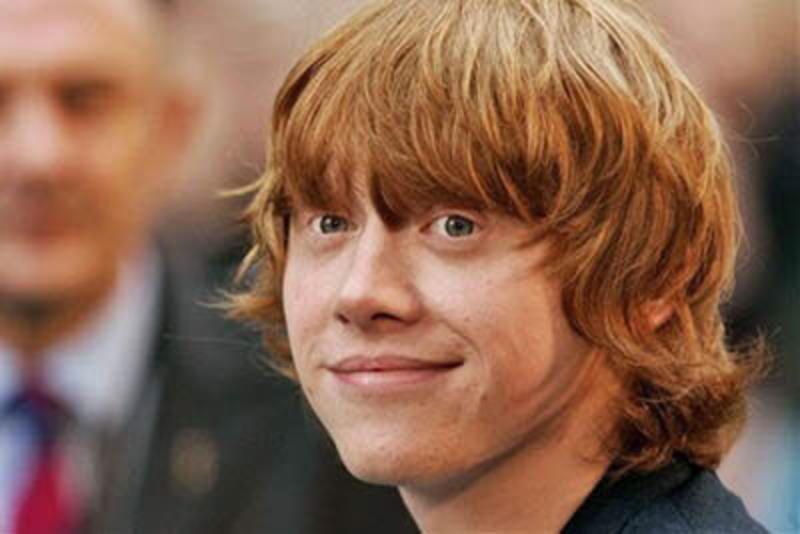 Just to warn you all ahead of time, there will be a terrible Harry Potter joke at the end of this.
Now that that is out of the way, let's get to the news. Variety reports that Rupert Grint and Alan Rickman will be co-starring in a new film together that has nothing to do with owls or magical worlds. Boo Hiss! Based on the once-famed club with the same name, CBGB tells the story of Hilly Kristal—the bar's owner—as well as the early history of the club itself. Snape Rickman will be playing the role of Hilly, and Grint that of Cheetah Chrome; early punk rock guitarist of the band The Dead Boys. It's rumored producers really wanted to see Grint in a dog collar and leopard leggings (no they didn't), and that's why he got the role (no it isn't).
The movie itself sounds as though it has potential. The early days of CBGBs were filled with the fledgling acts that became music and generational icons—including Blondie and The Ramones. The Dead Boys were a regular fixture at the club during the time, and part of the musical revolution that took place there. It's a good thing the place has been properly respected and revered by history by being turned into…a John Varvatos store!
The biggest takeaway is, of course, that Rupert Grint is attempting to become a real human adult actor person! By taking on bolder roles, he's attempting to gain credibility. Weening himself off the wand. Rickman, who already had a formidable and impressive career prior to his Potter days, will no doubt be used to a set beyond the walls of Hogwarts, but will our favorite ginger wizard? Does he know that no one will die when they scream avada kedavra (well, they will. Just from embarrassment)? That the Room of Requirement is actually a nickname for the bathroom? That, while Rickman won't be able to brood quite as well without those fancy wizard robes, he will still be terrifying (in a good way)?
No one will talk to rats unless they are very, very drunk. Pictures don't move unless you're on hallucinogens. Emma Watson won't do everything for you and Maggie Smith will not be around to be generally awesome (though we truly wish she was). If you run into a wall, you won't go anywhere magical—unless you think emergency rooms are magical. We're only looking out for you!
Something tells us Grint might still get a few smacks on the head from Mr. Rickman, though. Some things really do never change. Ten points from Gryffindor!
Follow Alicia on Twitter @alicialutes
MORE
Rupert Grint and Chloe Moretz Join Beach Boys Biopic
Severus Snape Goes Punk: Alan Rickman to Star in CBGB Biopic