Has The Lizard Slimmed Down in New 'The Amazing Spider-Man' Image?

Here in the world of the Internet, there is a bit of skepticism attached to Spiderman.ru's newly released concept art image of The Lizard, a central villain in the upcoming The Amazing Spider-Man, played by Rhys Ifans. Comingsoon points out that The Lizard, as depicted below, resembles a slimmed-down version of the villain first seen in a clip from the film that was screened at 2011's San Diego Comic-Con. This has led a few to surmise that the art below might be an outdated depiction of what has become a bulkier, generally larger Lizard.
But that aside, basically, the Lizard will look something like the figure illustrated below. This taken into account, The Amazing Spider-Man looks to be a darker, grittier, more intense rendition of the Marvel Comics superhero story than its 2002 Tobey Maguire counterpart.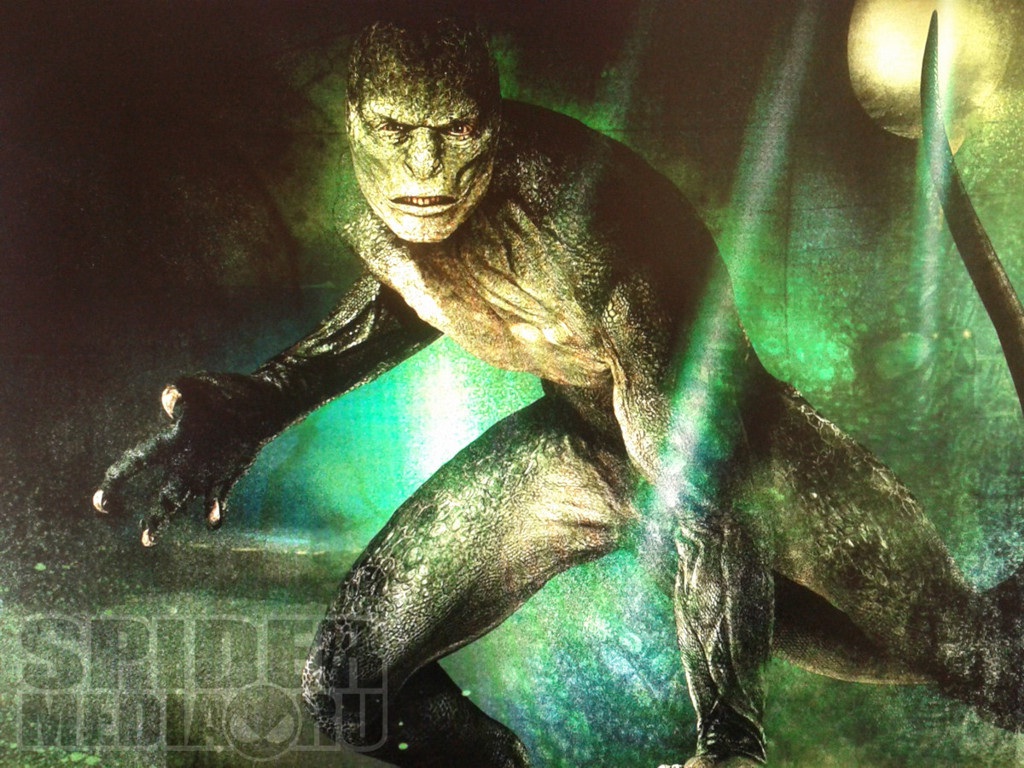 The Amazing Spider-Man stars Andrew Garfield as Peter Parker/Spider-Man, Emma Stone as Gwen Stacy, Ifans as Dr. Curt Connors/The Lizard, Martin Sheen and Sally Field as Parker's Uncle Ben and Aunt May, and Denis Leary as Gwen's father, George Stacy.
The film, directed by Marc Webb, opens July 3, 2012.
Source: Spiderman.ru via Movies.com