The 5 Funniest Porn Parodies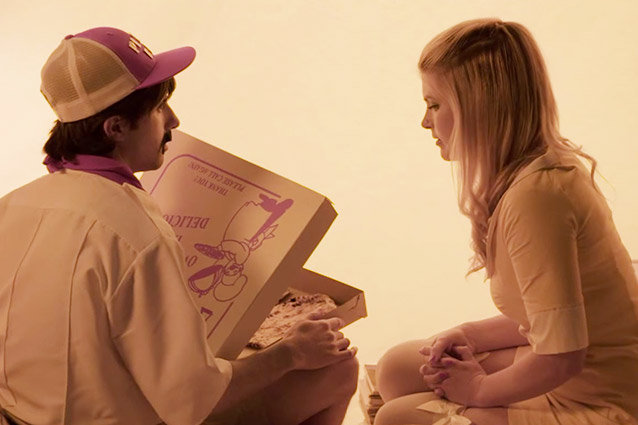 YouTube/Nacho Punch
Recently, something amazing happened and the world was gifted with a brand new Wes Anderson spoof. There have been many before, but this one was very special, functioning as the trailer for a porn parody. Maybe it's immature (it definitely is), but there's something deeply funny about mashing up the ridiculous dialogue and circumstances popular in the pornographic industry with the acclaimed work of celebrated film directors. Here are fove of the funniest porn parody videos ever.
The Grand Sausage Pizza
This isn't a real porn (yet), but it's interesting think about whether or not the die-hard Wes Anderson fans would feel slightly obligated to experience it. Can you say you've seen every Wes Anderson movie if you haven't seen the porno parodies as well? It's a fair question.
Game of Bones
Starring Incest King and Milf of Dragons, obviously. And, hilariously enough, that's Lindsay Lohan's Canyon's co-star James Deen as Jon Snow.
Man of Steel XXX
Right in time for last year's Man of Steel summer release, this amazing porn parody trailer was released. Comic book fans will be pleased to see that characters like Silver Banshee and Zatanna make it into this one.
Alice In Wonderland XXX: A Porn Parody
We apologize in advance for ruining your childhood. This one was actually a bit traumatic. 
Buffy The Vampire Slayer: A Parody
We're going to end on a high note here because, actually, this one looks pretty awesome. Porn parody Spike and Harmony? Brilliant! And you just know the stake jokes are probably amazing and plentiful.
Follow @Hollywood_com Follow @shannonmhouston