Holiday Hit List: Holiday Movie Guide

November 4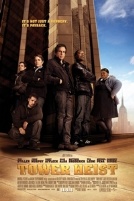 Tower Heist  
Cast: Ben Stiller, Eddie Murphy, Matthew Broderick, Casey Affleck
Director: Brett Ratner
Rating: PG-13
Synopsis: A group of people conspire to steal back the money they lost from a wealthy Ponzi schemer (Alan Alda).
What We Think: Tower Heist sounds like most Ratner movies (i.e. pairing opposites with one another in an action-y comedy; or … the Rush Hour movies), but watching two of the giants of comedy, Stiller and Murphy, has undeniable appeal.
Cool to Know: Years ago, Eddie Murphy envisioned the movie as a potential "black Ocean's Eleven," alongside actors like Chris Tucker, Jamie Foxx and Dave Chappelle.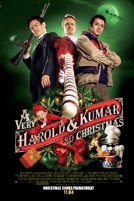 A Very Harold & Kumar 3D Christmas
Cast: Kal Penn, John Cho, Neil Patrick Harris
Director: Todd Strauss-Schulson
Rating: R
Synopsis: The whole gang is back for this stoner-y take on Christmas – in stoner-friendly 3D. Their shenanigans this time involve burning down a Christmas tree and looking for a new one.
What We Think: Aside from a different director and the addition of 3D, everything looks to be the same with this installment – meaning those who liked White Castle and Guantanamo Bay should enjoy Christmas — even if it is almost two months before the actual holiday.
Cool to Know: Kal Penn left his job as President Obama's associate director of public engagement in June 2010 to film 3D Christmas; he returned to his post in November.