Hollywood.com Roundtable: Do People Really Want to Be Challenged By Movies?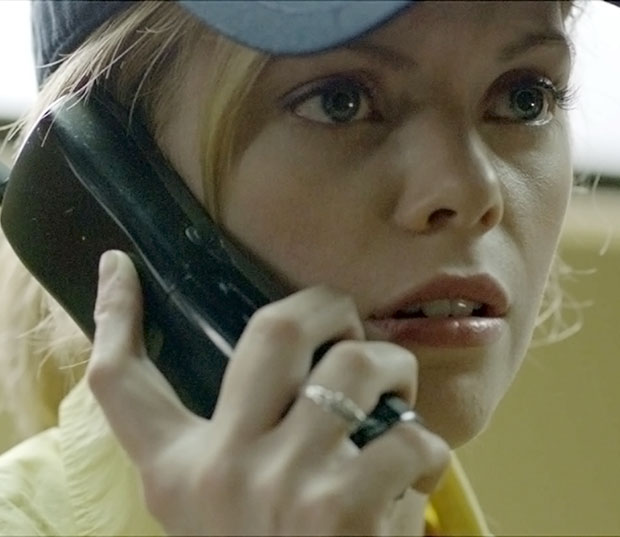 The new film Compliance debuted at Sundance to an unexpectedly harsh audience reaction. As The Hollywood Reporter recounted in its report from the screening:
"Moments after the film finished screening, a woman in the audience shouted: 'Sundance, you can do better!' saying that during a year with so many of the festival's films featuring strong female characters, 'This is not the year to make violence against women entertaining.'"
While the woman's comments were met with a range of reactions from the crowd, the uproarious post-film moment became the talk of the festival. The volatile words appeared to be in direct competition to Sundance's mission of being a haven for independent film. If a difficult film couldn't find acceptance at Sundance, where could it play?
The negative buzz wasn't to be believed: Compliance, which hit theaters in August, is one of the best films of the year. Reception is a component to filmmaking that can't be controlled — directors and producers set out to make the movie they want to make, the story they want to tell, and stick to their guns. Whether it will be welcomed with open arms or not is why Hollywood is a risky world in which to play.
In the final installment of our Hollywood.com Producers Roundtable, our panelists tell stories of watching their finished films with audiences for the first time. Compliance producer Sophia Lin talks about the notorious Sundance screening, and Martha Marcy May Marlene's Josh Mond discusses why most Americans aren't brought up ready to be challenged by movies.
Joining Hollywood.com Movies Editor Matt Patches for an exclusive roundtable discussion at New York's Haven Rooftop Bar at the Sanctuary Hotel are Josh Mond (Martha Marcy May Marlene, Simon Killer), Sophia Lin (Take Shelter, Compliance), Michelle-Ann Small (Gun Hill Road, Kiss of Chaos), Riva Marker (What Maisie Knew, The Kids Are All Right), and Jared Goldman (The Magic of Belle Isle, The Wackness).
Watch Part Four of the interview below or watch the in-depth full version right now on RamblingOn.tv.
Follow Matt Patches on Twitter @misterpatches
[Photo Credit: Magnolia Pictures]
More:
Hollywood.com Roundtable: So You Need Katie Holmes to Get Naked in Winter and Jump in the Ocean?
'Compliance' Is the Scariest Movie of the Year … Because It's All Too Real
Hollywood.com Roundtable: How Sundance Indie Hit 'Simon Killer' Shot in the Louvre… for Free!