Hollywood.com Roundtable: How Sundance Indie Hit 'Simon Killer' Shot in the Louvre… for Free!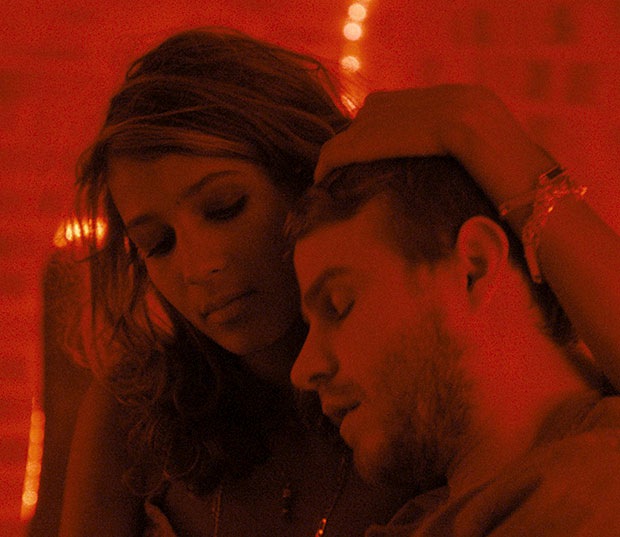 Making a movie is a series of compromises. A director's job is to bring the screenplay to life using every facet of filmmaking, from diverse locations to camera tricks to innovative special effects. But a budget can only stretch so far, and that's where the hardest job of a producer comes in. A producer has the same goals as his or her director, but is saddled with the additional complication of doing it all for a reasonable cost. And so begins the compromising, back-and-forths that start with the scariest word in the movie industry:
"No."
Every producer has a different strategy when it comes to nixing creative ideas — a few even suggest that the idea of saying "no" is in direct competition to the creative endeavor of making a movie. For all of his films, including the buzzy Sundance 2012 flick Simon Killer, producer Josh Mond dedicated himself to never saying "no." The mantra has continually paid off for him in major ways — including some stunning on-location photography in France. In this new installment of the Hollywood.com Roundtable, Mond and the other producers discuss the experience of contending with a director, and how for some, being able to compromise is the greatest form of trust.
Joining Hollywood.com Movies Editor Matt Patches for an exclusive roundtable discussion at New York's Haven Rooftop Bar at the Sanctuary Hotel are Mond (Martha Marcy May Marlene, Simon Killer), Sophia Lin (Take Shelter, Compliance), Michelle-Ann Small (Gun Hill Road, Kiss of Chaos), Riva Marker (What Maisie Knew, The Kids Are All Right), and Jared Goldman (The Magic of Belle Isle, The Wackness).
Watch Part Two of the interview below or watch the full version right now on RamblingOn.tv.
Follow Matt Patches on Twitter @misterpatches
[Photo Credit: IFC Films]
More:
The Hollywood.com Roundtable: Producers Talk Killing Themselves for Someone Else's Vision
Mae Whitman Talks Love and Friendship on 'The Perks of Being a Wallflower' Set