Why 'Fletch' Still Matters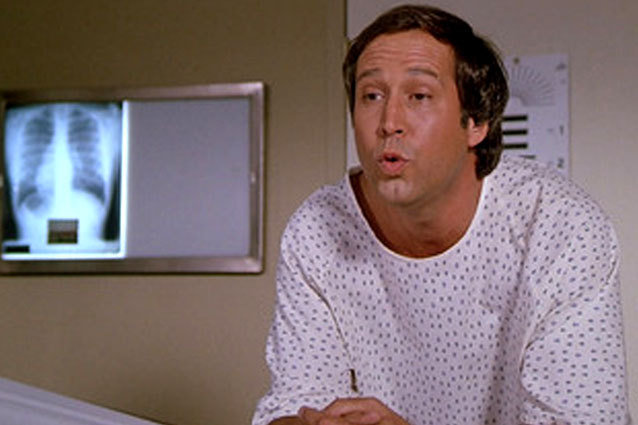 Universal Pictures
There was once a time when Chevy Chase was Hollywood's king of comedy films and his magnum opus was no doubt 1985's Fletch. Directed by the late Michael Ritchie (Diggstown), Chase is at the top of his game in this murder mystery that simply does not get old. Chase embodied the new sarcastic smart-ass comedy style of the '80s. Based on the Gregory McDonald book series, the film about a usually-disguised, Lakers-loving LA investigative reporter was a box office hit pulling in a tidy sum of just under $50 million. Some twenty-eight years later, the film holds up with any comedy Hollywood has spewed out in almost three decades.
Fletch set the bar for a generation now all grown up that uses sarcasm as much as their smart phones. Remakes and reboots of the franchise have stalled for years and if ever there is a time for a new comic everyman, it is right now. The closest we came was when King Fanboy director Kevin Smith was ready to resuscitate the series with actor Jason Lee in the lead. However the project never took off, leaving us without a new wisecracking LA reporter that changes his disguises more than his underwear.
We deserve a new Fletch flick, especially in our reboot happy Hollywood that resurrects just about every property they can get their hands on. Furthermore after this tepid summer movie season, God knows we could use a laugh. By the way I wrote this on the laptop I bought with Mr. Underhill's American Express card. Want the number?
More:
Reboot Time: '80s Movies that Should Be Remade
Warner Bros' 'Encyclopedia Brown' Adaptation
Dennis Burkley Dies at 67
---
From Our Partners:


40 Most Revealing See-Through Red Carpet Looks (Vh1)


15 Stars Share Secrets of their Sex Lives (Celebuzz)