Holy Zombie Heads! We're Giving Away 'Walking Dead' Season 2 Limited Edition DVDs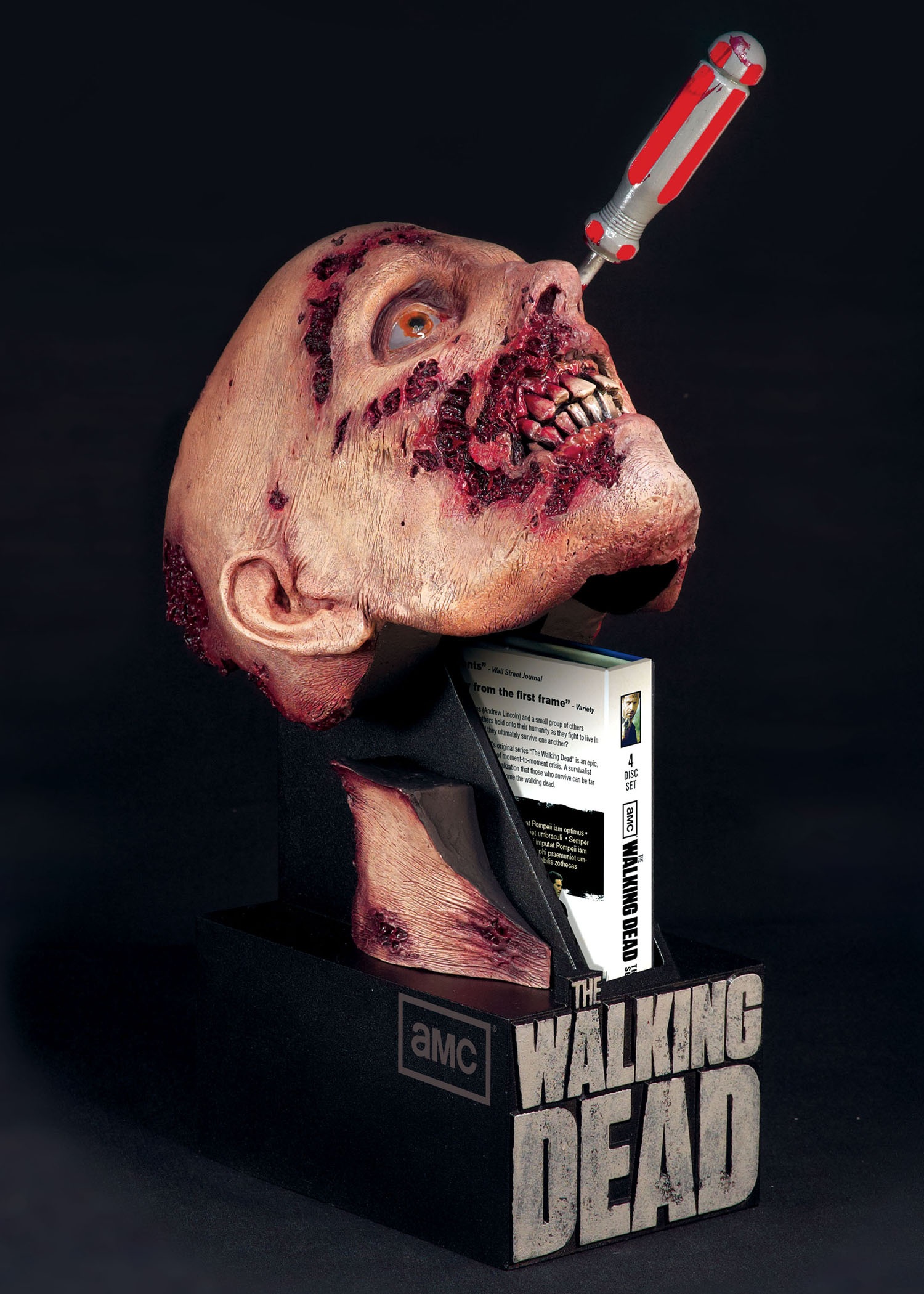 The Walking Dead's second season was a slow-burning story, but by the end, we were smack dab in the middle of a zombie explosion. And it was glorious. Luckily for you, that slow burn can happen all over again — and in rapid succession. Anchor Bay is releasing Season 2 on DVD and Blu-ray on August 28, and you've just stumbled upon the chance to win the season set (wait for it) in a Limited Edition zombie head casing. You are officially stoked. We can tell.
Naturally, goods this good are limited, so we're going to have to ask you to do a little something in order to win one of the two The Walking Dead: Season 2 Limited Edition zombie head blu-ray sets courtesy of Anchor Bay Entertainment*:
1) Log onto Twitter today, starting at 10:30 AM ET
2) Follow @Hollywood_com
3) RT the following phrase: "I love #TheWalkingDead, and want to win the @Hollywood_com #WalkingDeadZombieHead Blu-ray set"
A winner will be chosen at random, and the contest will run until Friday, August 31 at 5 PM. So tweet now and enter to win!
*Anchor Bay can only ship to winners located in the U.S. Sorry, no P.O. Boxes.