The 'Horrible Bosses 2' Teaser Is the Perfect Comedy Trailer
Coming in at a svelte 1:40, the new Horrible Bossess 2 teaser does what teasers are made to do, but so few actually manage to. It teases.
It doesn't spoil your appetite; it piques your interest. Most importantly, it leaves you wanting. Too often, film marketing pummels audiences with trailers chock-full of all the good stuff: Plot points, jokes, action scenes, and surprises that deserve their grand unveiling on the big screen and in the actual film, not squeezed onto a computer monitor at a shameful bitrate or pounded into the head of theater goers so that when the jokes finally do pop up in the actual movie, they hit like a wet noodle. Just look at how much the trailer for A Million Ways to Die in the West tells you about the film. Another trailer even lets loose the film's best cameo.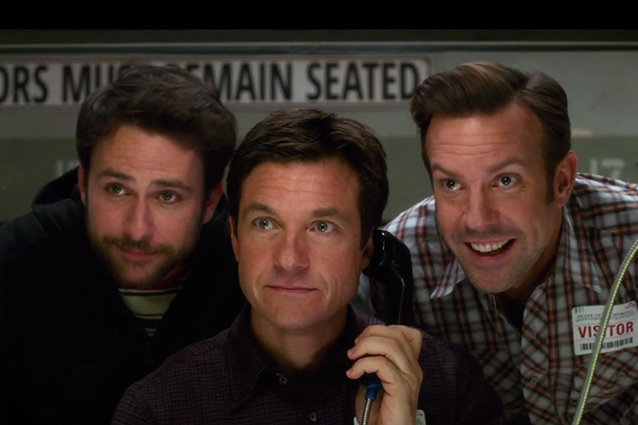 Warner Bros. Pictures
This, on the other hand, is the perfect teaser. It tells you everything one should need to know about the film: The guys (Jason Bateman, Jason Sudeikis, and Charlie Day) are back, there will be a kidnapping at some point, someone that looks like Chris Pine is stuffed into a car trunk, Kevin Spacey is in jail, Jennifer Aniston would very much like to become a bed pan, Motherf**ker Jones still hasn't found a decent barber, and shenanigans will most definitely ensue. Why is all of this madness happening? Who cares right now! Let's find out while we're actually watching the movie.
We all know the big marketing push is on the horizon, and with it comes trailers stuffed with too much plot, too many jokes, and the big cameo appearance spoiled months ahead of release. It's inevitable. The sun rises and trailers spoil movies. But lets enjoy being in the dark while it lasts.