How Do You Feel About the Release of 'Top Gun' in 3D?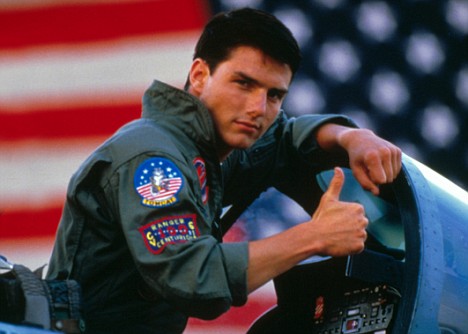 There's something to be said about the preservation of art in its original form. People who hold this ideal dear to them might be opposed to the increasingly popular practice of infusing of 3D and theatrical re-release of the updated films into modern classics. This has happened with several films recently, including Disney's The Lion King. But now, an even more timeless, more moving, more fundamentally humanity-defining film will undergo this process: Top Gun.
I know. The news practically takes your breath away.
Now, purists will probably take offense to this altering of a timeless masterpiece. However, there are a few things to consider. If 3D was available at the time of Top Gun's release (1986), it is fair to assume that director Tony Scott and the Paramount Pictures production company would have employed the technique for the film. The Tom Cruise-starrer would very likely have been a 3D movie had it the opportunity. So considering that, is it really all that wrong to go back and add some depth?
Think about it. How cool would it be to see the planes zooming out at you? How much more resonating would Goose's death be? How much more palpable would Maverick's bravery become? And 3D glasses in the form of aviators? Now, that's a win.
Clearly, not everyone will be convinced. In fact, it's not unlikely that people will be violently outraged by this news. Legend3D, the company overseeing the transformation, sure is taking a big risk by tampering with this sacred work.
You might even say they're entering a Danger Zo—sorry. One Top Gun-related misdeed at a time.
Source: Hollywood Reporter