How Justin Bieber is Connected to Anti-Abortion Film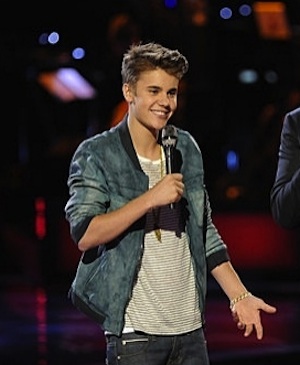 We think it is safe to say that there are millions of people — okay, mostly teen girls — who can't imagine a world without Justin Bieber in it. And obviously neither can his mom, Pattie Mallette, who had her star son when she was only 18-years-old. Which is why the single mother — who talked in her memoir, Nowhere but Up, about her struggles with drugs and alcohol as a teenager — is signing on as the executive producer of the upcoming anti-abortion short film, Crescendo, reports The Huffington Post.
In a statement, Mallette said she teamed up with the film in the hopes that it will "encourage young women all over the world, just like me, to let them know that there is a place to go, people who will take care of you and a safe home to live in if you are pregnant and think you have nowhere else to turn."
Screenings of the short will be shown starting Feb. 28, with the pop singer's mom slated to attend multiple showings. The production company, Movie to Movement, hopes to raise $10 million for pregnancy centers worldwide.
More:
Chris Harrison and Pattie Mallette, Justin Bieber's Mom, Go On a Date
Justin Bieber's Mom Pens Memoir: Drugs, Suicide & Finding Hope
Justin Bieber and Oprah Winfrey Combine Forces in Biggest Pop Culture Ever!

Kim Kardashians Best Bikini Moments (PHOTOS)

Brooke Mueller Overdose? Rep Speaks About New Drama For Charlie Sheen's Ex