Getting Way Too Excited For Kate Winslet And Josh Brolin In 'Labor Day'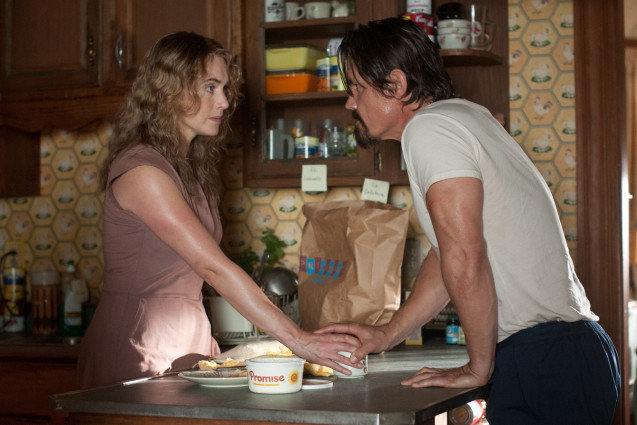 Paramount
You may think that you're ready for Labor Day, Kate Winslet and Josh Brolin's upcoming crime romance. But you're not ready. Because we are predicting epic scenes of epic hotness, and even though we tried to get you mentally prepared with Kate Winslet's best on-screen hook-ups, we fear that you are still not ready for the indie romance that's headed your way.
Here's what you need to remember: it's Kate Winslet! She slays the indie romance/drama! Eternal Sunshine of the Spotless Mind, Revolutionary Road, Little Children, etc. etc. And Josh Brolin! Who you totally used to crush on back in '86 via The Goonies! And you still crush on him 'cause he's still hot!
The chemistry between these two is going to be so off the charts, it'll make you wish you hadn't gone to see it with your mum. For real.
Throw in the guy who directed Juno, Up In The Air, and Young Adult, and you have yourself a good time guaranteed. Although this is supposed to be a darker film than Jason Reitman's usual fare, we think his penchant for the stranger, almost anti-romantic love stories will translate well into this story.
Plus, folks are predicting that the pie-making scene will rival the pottery-making scene in Ghost. Yeah, baby. It's gonna be hot.