Hugh Jackman: Bona Fide Movie Star
This weekend's Real Steel may not be my cup of tea, but if there's one thing that solidified in my mind after seeing the movie, it's that Hugh Jackman is everything I want out of a leading man and more. He is, as we'd classically classify him, a movie star.
The "movie star" is a fading breed. Fifty years ago, studios could open any movie to big numbers as long as it starred one of the familiar faces of Hollywood. In modern times, it's anyone's game—but a few actors and actresses remain that have the magic touch, allowing them to work in almost any situation. Think Tom Hanks, Meryl Streep, Brad Pitt, Angelina Jolie…and, as far as I'm concerned, Hugh Jackman.
Here are a few reasons Jackman is one of Hollywood's brightest stars, an actor with potential to do pretty much anything, while making it watchable and enjoyable:
He Can Play the Hero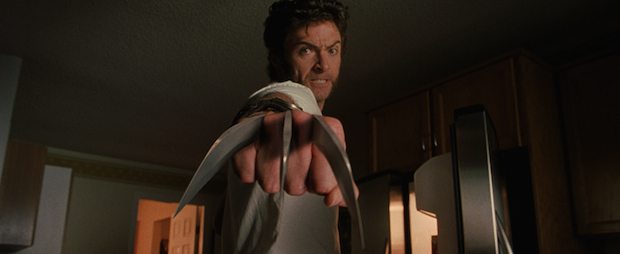 Jackman broke out as the classic comic anti-hero Wolverine, but not every actor as the star power to turn a character into a four-movie hero while winning the hearts of action fans across the globe. There's a reason we're not bowing down to Ben Affleck's Daredevil or even Tobey Maguire's Spider-Man—with all the flashy special effects and over-the-top mutant carnage, Jackman stands out as a true performance. Wolverine's a cigar-chompin', rough-around-the-edges samaritan—well rounded and tough as nails. That's what it takes to be an action hero.
Big Directors Want to Work with Him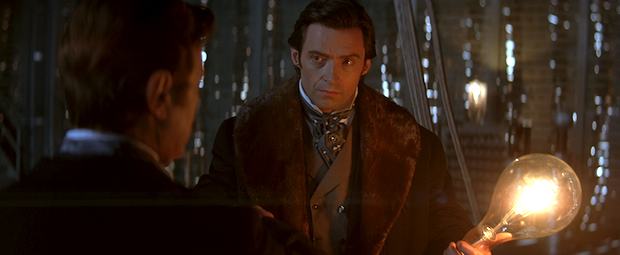 If Jackman was a one-note Nancy, he would have faded into obscurity and stuck to phoned in action thrillers a long time ago. But he's in demand. Big name director's want him. Christian Bale was an obvious choice for Christopher Nolan's brainy period drama The Prestige, but when the Batman Begins director paired him with Jackman, the Aussie actor suddenly became "legit."
The Doesn't Always Have to Be a Nice Guy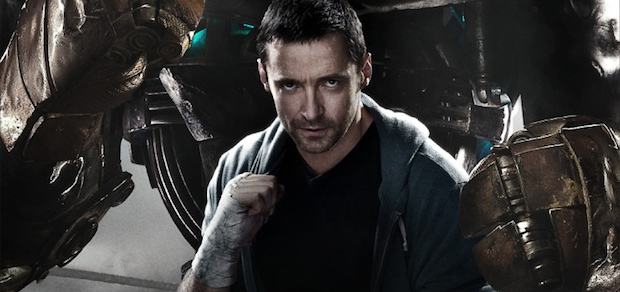 There are a lots of actors who wouldn't touch a villain character—or heck, a character with a dark side—with a ten-foot pole (I'm looking at you Kevin Costner). Jackman isn't one of them and it works to his advantage. Range is important and a well-written unlikable character can do wonders for your rep. Jackman went full on evil for the little-seen Deception, but his latest role in Real Steel is where he really diversifies. For all intensive purposes, he's a lazy, self-centered chump—and he's great at it.
A movie star is someone we can be announced in a movie and we simultaneously say, "Wow, odd choice!" and "yeah, I can see that." That's Jackman.
He Can Pull Off the Romance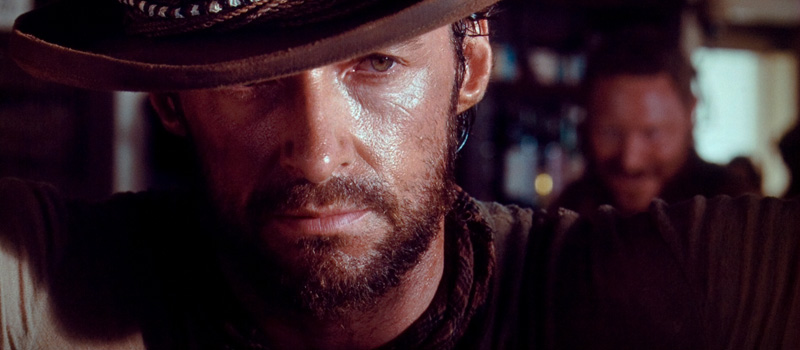 Let's face it, being a movie star involves having a particular look, the kind of facial structure that helped Plato discover the golden ratio. Perfection.
Jackman's chiseled mug certainly helps him in the romance department and he has no qualms embracing his dashing qualities in a handful of films. Australia and Kate & Leopold aren't exactly critical winners, but they did expose audiences to Jackman's softer side. The man can do romance. If you're trying to win over the hearts of movie-going audiences, a winning look is a win.
He Balances Brawns with Brains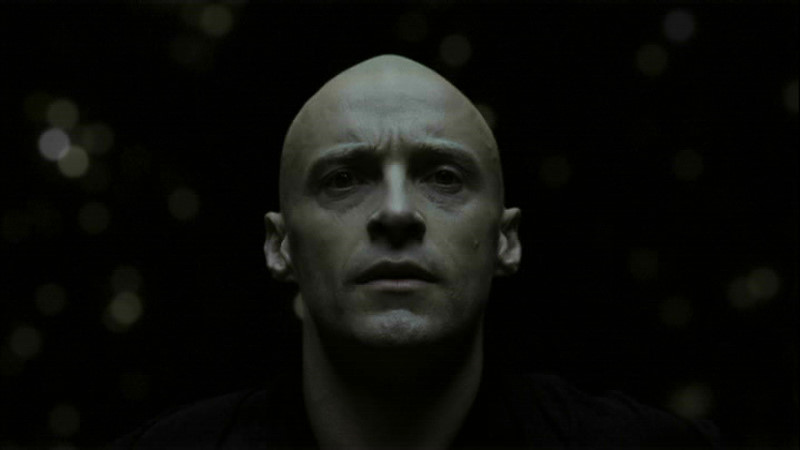 Ascending to stardom with buzzy momentum is no easy skill—see Halle Berry, won an Oscar and baffled her fans with the disastrous Catwoman. To be a real movie star, an actor has to know where they fit, but bite of a meaty role that can challenge them and their audience.
Jackman gets it. Few stars would have the courage to take on Darren Aronofsky's The Fountain, a trippy sci-fi drama with heavy themes and out-there design, but Jackman immerses himself in the role (which was actually three distinct parts). It shows he takes his audience seriously, and in turn, we laud him for the courage—and even mores when his performances stun.
He Can Show Up Anywhere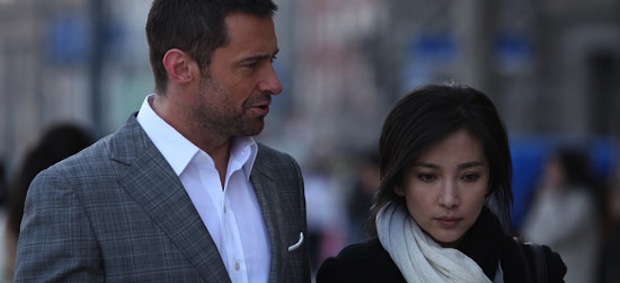 There's a certain worry that when a person hits celebrity status, they grow too big to fit in certain size films. For instance, you won't see Brad Pitt co-starring in a Sundance premiere any time soon.
Thankfully, Jackman seems content with popping in, even momentarily, to whatever the heck he wants (and it makes him even more of the man). This year, Jackman had a small supporting role in Wayne Wang's (The Joy Luck Club) latest film Snow Flower and the Secret Fan along with an extended cameo in the dramedy Butter. In 2012, he'll star as a guy with balls on his chin in a compilation of shorts produced by The Farrelly Brothers (There's Something About Mary). Seriously.
No project is too big or too small for Jackman. The only requirement: it has to be interesting.
He Can Sing!

Besides being a stand up guy and a performer committed to the evolution of his own craft, Hugh Jackman stands out as one of today's best showman. He can sing, he can dance, he can make jazz hands that don't make people close their eyes and cringe (OK, most people). He can host the Oscars, he can star in Broadway musicals and he can even work magic on the small screen (Jackman helped create and co-starred in CBS'  Vegas-set, Glee predecessor Viva Laughlin).
Like Tom Hanks or Meryl Streep, there's no medium Jackman can't conquer. But movie stardom isn't just about how quantity—it takes the right attitude and Jackman has solidified himself as a Hollywood A-Lister by pulling it all off with a smile. We love what he's done so far, and more importantly, we can't wait to see what he does next.