Joss Whedon on a New Hulk Movie: Mark Ruffalo Required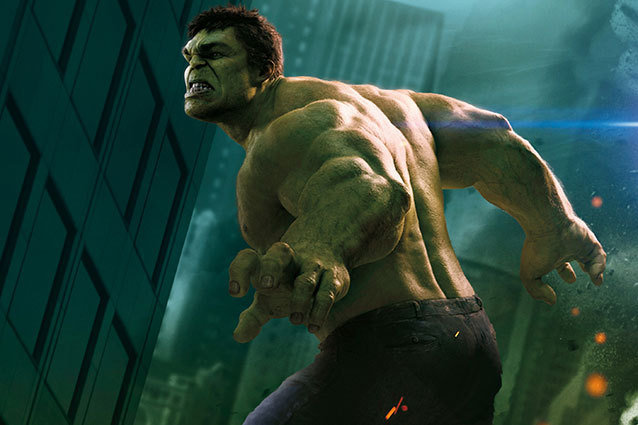 Ang Lee couldn't do it. Edward Norton couldn't do it. We're not sure if there is a creative force in Hollywood capable of delivering a Hulk movie that people will respond to. And although Mark Ruffalo's recent declaration that we won't be seeing the Hulk pop up in any new Marvel movies until The Avengers 2 was a no-brainer, it still made us wonder if Dr. Bruce Banner or his behemoth alter ego will ever earn the central spotlight in another feature. And it seems like Avengers director Joss Whedon is wondering the same thing.
At this point, Ruffalo is signed on to play the Hulk in six more movies (including Avengers 2). Now that Ruffalo's new remark counts out appearances in Captain America  and Thor sequels, we can predict a Hulk-heavy Marvel Universe following the second group assembly. Could one of these appearances take form as the rumored Planet Hulk/World War Hulk film adaptation?
RELATED: 'Planet Hulk' and 'Avengers 3' Are Latest Marvel Rumors
"I didn't actually read World War Hulk," Whedon said of the comic book property, as reported by Deadline, "so I'm not sure how I'd adapt it." The director, who is quickly becoming a mainstay behind the Marvel curtain, has more of an affinity for the antihero than others might. "Mark [Ruffalo] and I loved the Hulk and went over and over the concept of rage and how it should manifest, and that part of it was fascinating to both of us."
Still, Whedon recognizes the hurdles in crafting a standalone Hulk movie: "The Hulk is the most difficult Marvel property because it's always about balance. Is he a monster? Is he a hero? Are you going to root for a protagonist who spends all his time trying to stop the reason you came to the movie from happening? It's always a dance. I don't think the first two movies nailed it, but I don't envy them the task. It was easier to have him in a group than to build everything around him."
RELATED: Joss Whedon Disappointed to Not Be Directing 'Star Wars VII'
Whedon thinks there's a key to a Hulk movie that works, and it's actually less Hulk. "The real heart of the experience ultimately becomes playing Banner, and the thing that people fell in love with was Banner because I think Mark has you from the first time he shows up … I don't think there would be any problem getting a movie together that had enough Banner, even if there was also Hulk. But if he was only Hulk for the entire movie I think Mark at some point would go, why am I here? I would be less inclined to pursue a storyline where the Hulk is only ever the Hulk."
There is no official slate at this point for the Hulk's big screen future. But Ruffalo's six-picture deal, Marvel's ambitious expansion, and the optimism of grand wizard Whedon give us hope for the complicated character.
Follow Michael Arbeiter on Twitter @MichaelArbeiter
[Photo Credit: Disney]
---
From Our Partners:


40 Most Revealing See-Through Red Carpet Looks (Vh1)


15 Stars Share Secrets of their Sex Lives (Celebuzz)