'Hunger Games: Catching Fire': Can Jennifer Lawrence Resist Finnick's 'Seductive Purr'? — PICS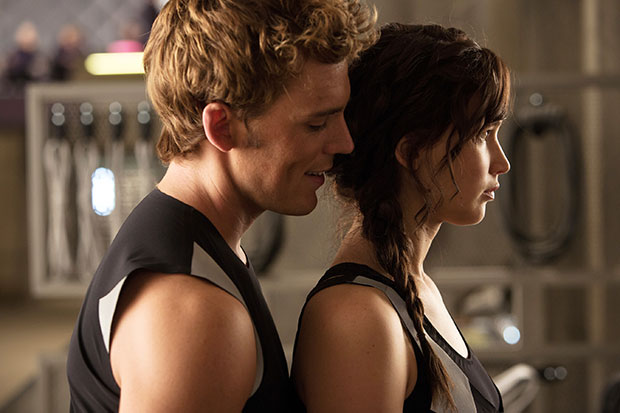 While Finnick and Katniss' relationship in The Hunger Games: Catching Fire never evolves into a full-fledged romance — a "love rectangle" may be too much, even for a young adult fiction adaptation — the first official images from the movie could lead someone to believe that romantic tension is in the air. Jennifer Lawrence and series newcomer Sam Claflin (Pirates of the Caribbean: On Stranger Tides, Snow White and the Huntsman) get up close in personal in the batch of stills, likely whispering game plans for the 75th Hunger Games as opposed to sweet nothings. In her novel, author Suzanne Collins does describe Finnick has having a "seductive purr." It's an aspect of the character that Claflin and director Francis Lawrence have clearly invested in.
Two additional pictures reveal more of the highly anticipated sequel, set for Nov. 22, 2013 release. If they look familiar, it's because the book finds a way to send Katniss back to the titular deathwatch. For the 75th Hunger Games aka The Quarter Quell, all past Hunger Games winners are reenlisted for a new battle. That'll teach them to consider rising up against the government!
Check out the photos below, teasing looks at Liam Hemsworth's Gale and Josh Hutcherson in Peeta's new threads, then weigh in: is Lawrence living up to the style that helped 2012's The Hunger Games become one of the year's biggest success stories?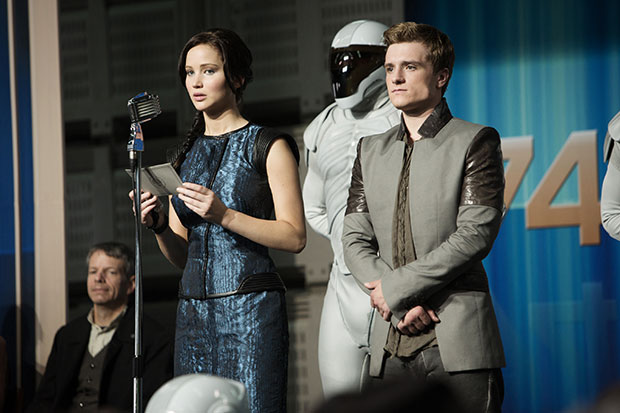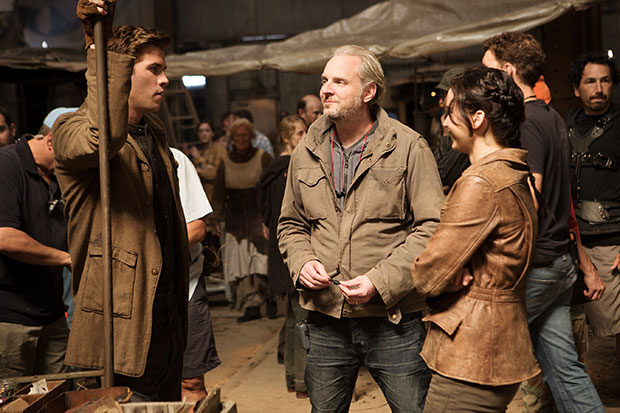 Follow Matt Patches on Twitter @misterpatches
[Photo Credit: Lionsgate (3)]
More:
New 'The Hunger Games: Catching Fire' Poster will Spark Your Excitement — POSTER
'The Hunger Games: Catching Fire' First Look: The Quarter Quell Begins! — PICS
'Hunger Games: Catching Fire' Director Returning for Two-Part 'Mockingjay'

Megan Fox's 12 Hottest Moments (Moviefone)