'Hunger Games: Catching Fire': Philip Seymour Hoffman Confirmed for Plutarch Heavensbee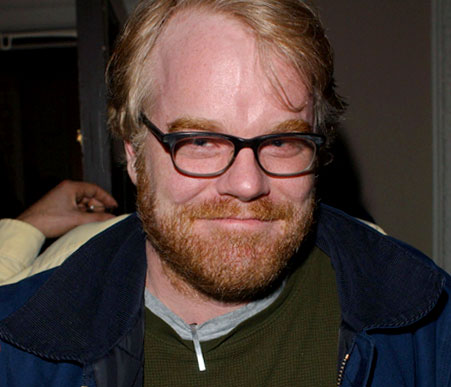 It's official:
The Hunger Games: Catching Fire
has its Plutarch Heavensbee. Oscar-winner
Philip Seymour Hoffman
is on board to play Seneca Crane's (the wonderfully bearded
Wes Bentley
) replacement as the Head Gamemaker in the second part of the Dystopian saga. The 44-year-old actor, who just wrapped up a successful run on Broadway playing the iconic literary character Willy Loman in the adaptation of
Death of a Salesman
, was reportedly offered the part by Lionsgate last month. 
Unlike some of the controversial Hunger Games casting (early deflectors raised issues with the casting of just about everyone from leading lady Jennifer Lawrence to Lenny Kravitz, only to be proven very wrong) Hoffman's addition to Catching Fire shouldn't come as a shock or disappointment to even the most hyper-critical fans. 
After all, Hoffman's wildly impressive, versatile acting record (The Ides of March, Boogie Nights, Moneyball, The Big Lebowski, and Capote, which earned him his Best Actor Oscar) plus his prior experience with big franchises (Mission: Impossible) should prove that if anyone is up to the task of playing the critical role of Plutarch, it's him. 
While some casting for
The Hunger Games: Catching Fire
remains up in the air (will
Jena Malone
play Johanna Mason after all?) the official word on Hoffman means we're just one step closer to November 22, 2013. In the meantime, we have some ideas for who should play
the remaining characters
in
The Hunger Games: Catching Fire
.
More: 
[Photo Credit: WENN.com]