'Hunger Games: Catching Fire': Sam Claflin Confirmed As Finnick Odair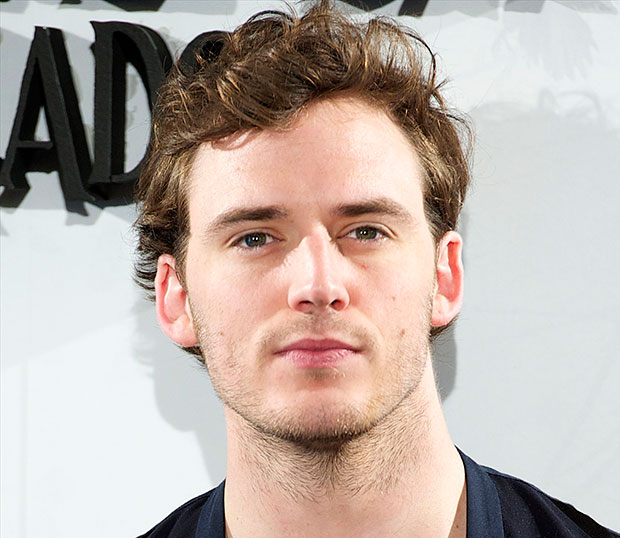 Of all the speculation about The Hunger Games: Catching Fire that has been pouring out about the sure-to-be-blockbuster sequel, most of it has been focused on who will play Finnick Odair, the flamboyant and gorgeous former tribute who makes a surprise ally for Katniss. Everyone loves Finnick! Well, we can finally say who nabbed the role. Just as the rumors claimed, it's Sam Claflin, Lions Gate confirmed today.
Who? Well, for all of you who saw Snow White and the Huntsman he played Prince William, the boyhood friend of Kristen Stewart's Snow White who fails to rekindle their relationship. He also played Philip in Pirates of the Caribbean: On Stranger Tides. He's no stranger to filming a huge action movie, this Sam Claflin character.
But are fans going to be happy about his casting? Probably not, but when are fans every happy about casting. Finnick is painted as someone who is almost otherworldly beautiful (in his first scene in the book, he is practically naked) and is well known for his good looks. Yes, Mr. Claflin is cute, but he doesn't strike me as so-dreamy-you-would-do-anything-to-be-with-him beauty that Finnick is supposed to be. Actually his beauty is sort of his defining characteristic. Though Claflin does have a sort of "swimmers build" that someone from District 4 (the fishing district) would possess. Though Sam may not really look the part, Finnick is also incredibly intense and kind, something that Claflin certainly pulled off in Snow White.
Of course Claflin has plenty of reasons to celebrate this news, since Finnick is also a big player in Mockingjay, which is set to be the final two movies of the Hunger Games series. That's some serious job security.
Follow Brian Moylan on Twitter @BrianJMoylan
[Photo credit: Wenn.com]
More:
'Hunger Games: Catching Fire': Sam Claflin Reportedly Cast as Finnick Odair
'Catching Fire': Why Director Francis Lawrence Is the Man for the Job