'Hunger Games' gets MAD: Magazine Presents 'Hunger Pains'

With hype over The Hunger Games still going strong, parodies continue flying out of the (District 12) woodworks. In fact, following Yahoo's parody trailer release titled The Hungry Games, it's only a matter of time before Weird Al Yankovic rewrites that famous CCR ballad as "Have You Everdeen the (Seneca) Crane?" But, before we can expect to be embarrassed to download that tune, we can enjoy the latest Hunger Games satire from the kingpins of mockery, Mad Magazine.
Below is a piece of artwork from the upcoming issue of Mad, treating The Hunger Games cast to its trademark style of caricature and name-distorting — i.e., "Haymitch Abernathy" becomes "Brainitch Antipathy." Fans of Gary Ross' movie (which makes up 98 percent of the human race) will get a kick out of the good-natured send-up. How Jennifer Lawrence and Josh Hutcherson might feel about their Mad likenesses, however, is a little more ambiguous…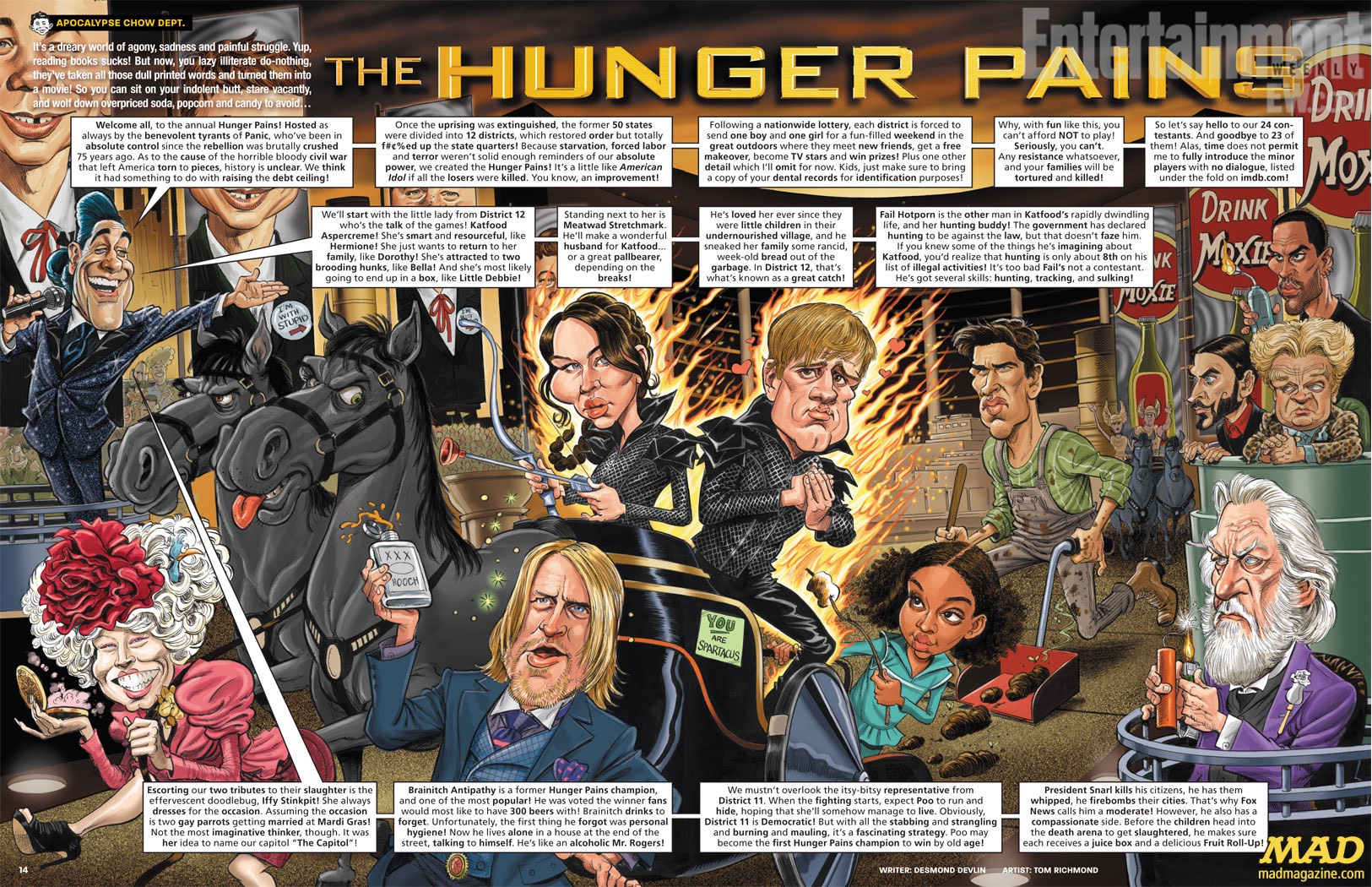 More
Hunger Games in Real Life: Visit Katniss' House
Hunger Games Star Josh Hutcherson: Playboy?
Hunger Games Fans Create Detailed World Map: See It
[EW]